Large & complex measures made easy
XYZ travel: 900 x 1500 x 200mm
Extended X travel: 1250, 1500mm
Load capacity: 100kg
XY accuracy (µm):  5.0+6L/1000
Z accuracy (µm): 5.0+8L/1000
Electronic components, batch measurements, plastic and rubber parts, critical components, extruded parts, additive manufactured parts, stamped parts, machined parts, cast-forged parts, micro parts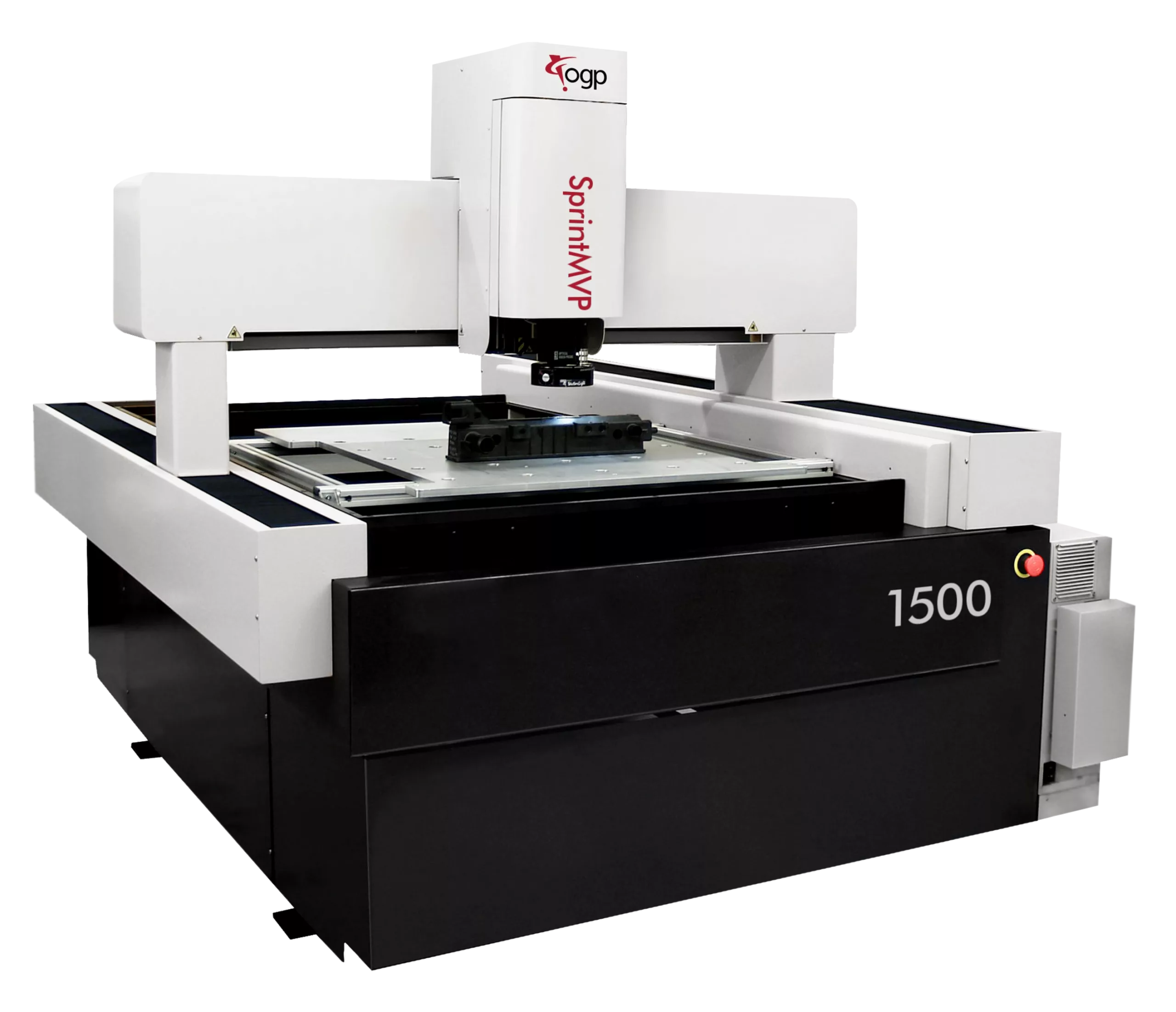 Elevate precision measurement
Experience the epitome of precision with the SprintMVP 1500. Redefine the possibilities of non-contact video measurement with very large parts or groups of parts. With an extensive range of standard features, including a solid granite base, deliver accurate, repeatable measurements and unlock a new level of precision.
Engineered with heavy-duty construction and stable materials, the SprintMVP 1500 is crafted to thrive in the harshest shopfloor conditions.
Motorised zoom lens optics equipped with a high-resolution digital colour camera bring every detail to life with exceptional clarity.
Innovative moving bridge design offers convenience for part loading and fixturing. Seamlessly move through measuring tasks to achieve unmatched efficiency.
Featuring the full function Measure-X  software, the SprintMVP 1500 empowers you with fully automatic routines. Seamlessly navigate a world of effortless precision and automate the measuring process with unparalleled efficiency. Embrace a new level of productivity, allowing you to focus on what truly matters – achieving remarkable results.
Book a free demo for the SprintMVP 1500 at our Advanced Innovation Centre where you can see the full scope of multi-sensor technology and how it can transform the way you work.
Download the full specifications
Get the full technical data on the SprintMVP 1500 today. Discover the key data points including information on build size, accuracy, speed and integrations for the SprintMVP 1500.