High productivity. High throughput
The Fusion Range integrates a Large Field-of-View (LFOV) with immediate auto-focus and auto-magnification, delivering reliable Multi-Sensor Measurement of multiple parts.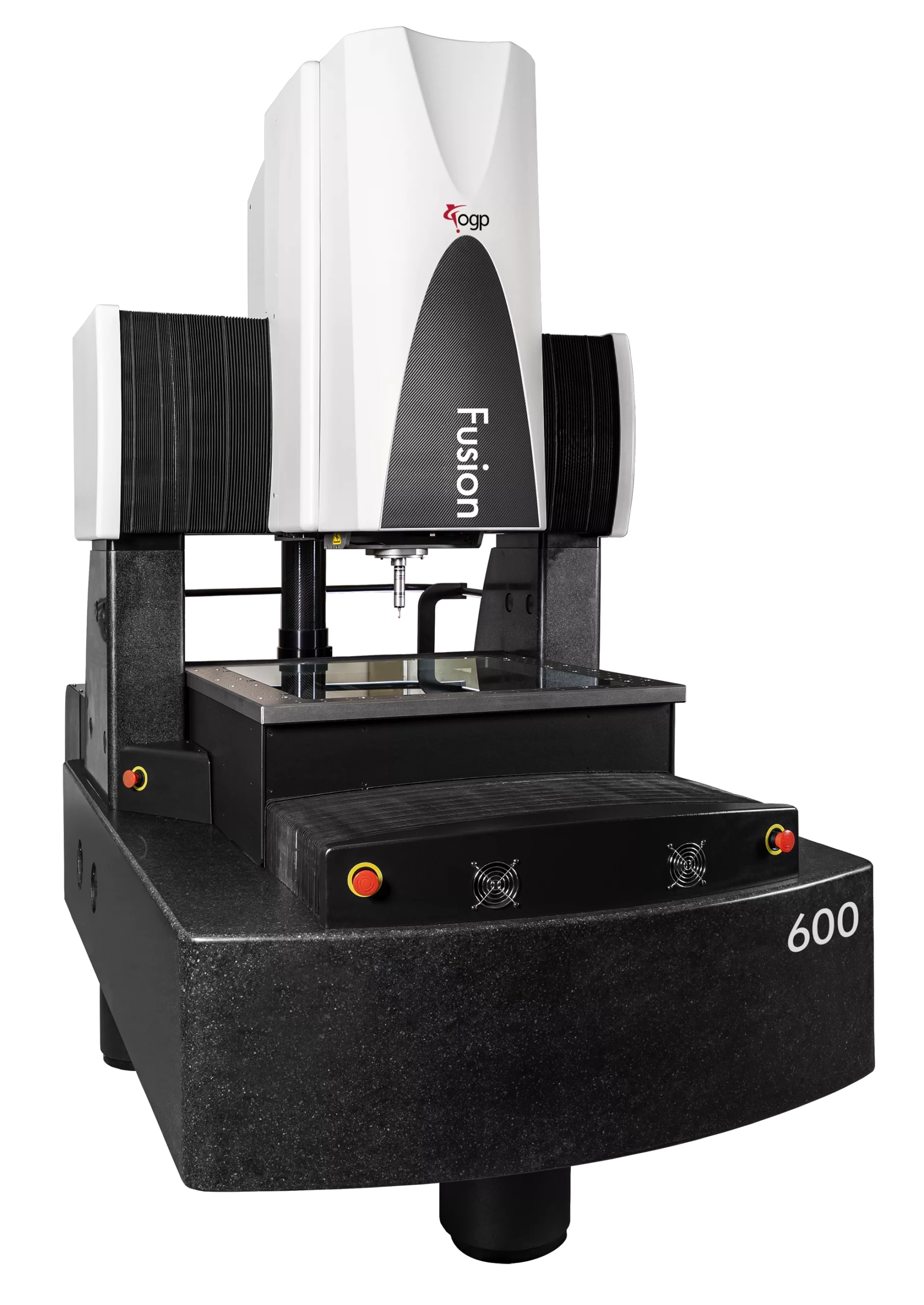 Effortless Precision: Reliability Made Easy
The Fusion Range, being OGP's most advanced, versatile, and capable Multi-Sensor Metrology System, offers straightforward calibration, setup, and measurements. OGP's patented Rotational Deployment Mechanism (RDM) ensures sensor precision across the entire XY stage, facilitating high-speed throughput.
Telecentric, dual optical magnification
Omni-directional illumination: coaxial and ring light
3D and CAD-based measurement with ZONE3 software
High accuracy in high volume settings
With its exceptional performance in quality assurance applications, the Fusion Range delivers unmatched precision even in high-volume production environments.
A diverse range of probes, lasers, and rotaries empower operators to measure any object – from a small bottle to a large air vent. Key Features can be inspected in minute detail.
The integration of fully telecentric large field-of-view, dual-mag optical systems and high-speed transport promises industry-leading throughput.
Which Fusion is right for you?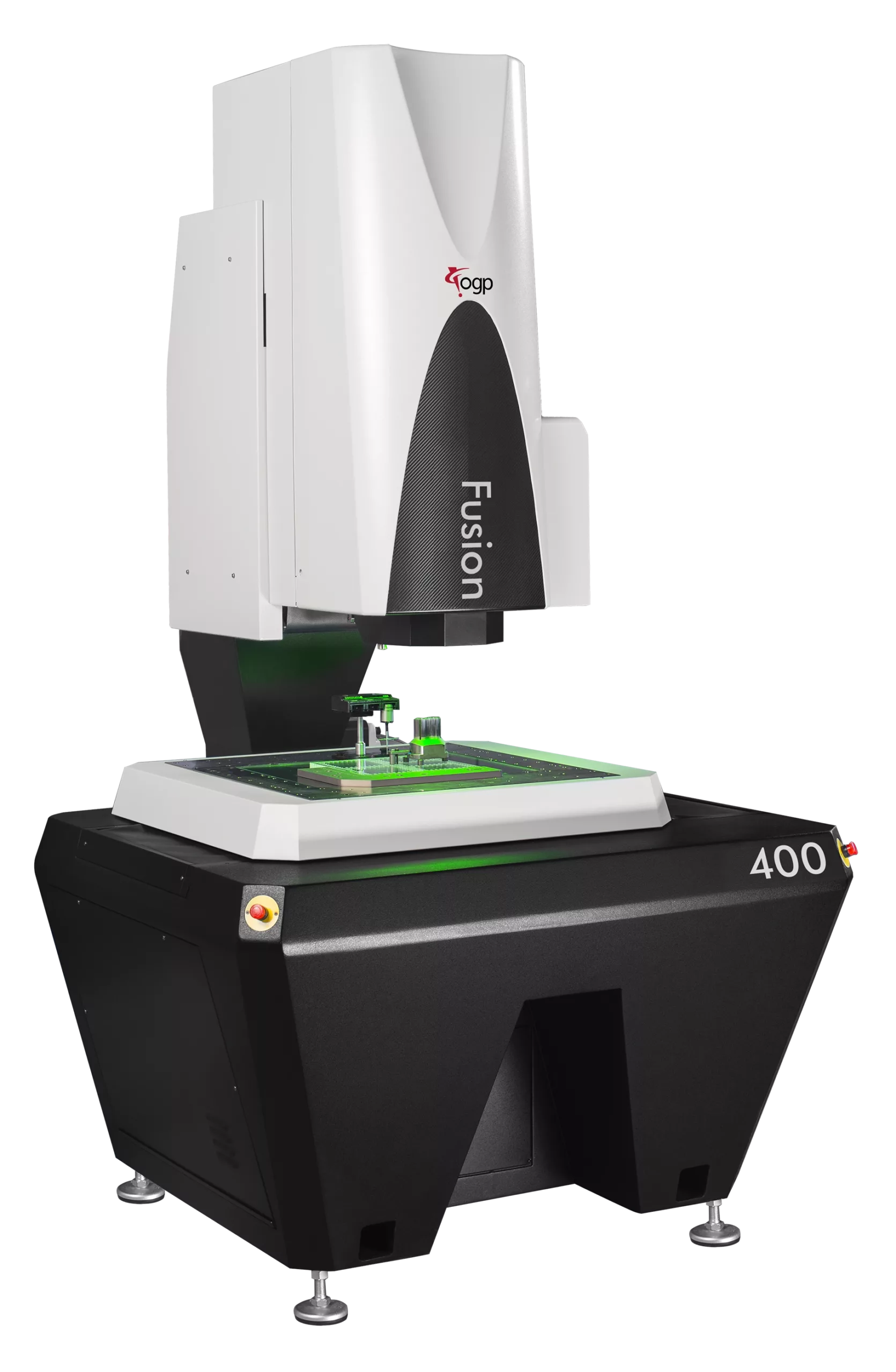 624 x 624 x 200mm
XYZ travel
XY accuracy (µm):  (3.5+8L/1000)
Z accuracy (µm): (5.0+8L/1000)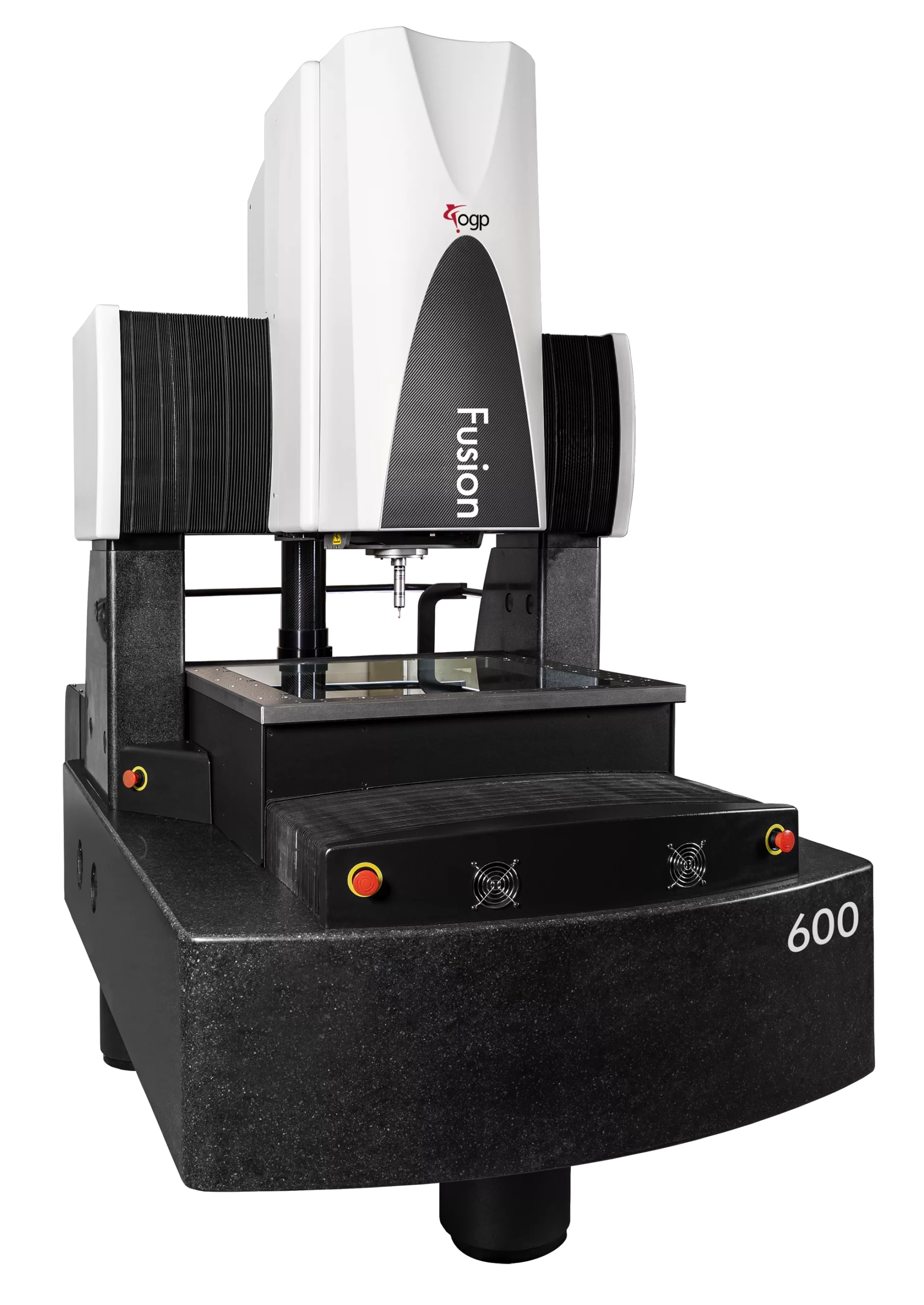 590 x 550 x 300mm
XYZ travel
XY accuracy (µm): 1,8+4L/1000
Z accuracy (µm): 3,5+4L/1000
Touch/laser accuracy Z (µm): 2,0+5L/1000
Level up your inspection by trading in today.
Elevate your inspection capabilities by trading in your old metrology system today. Enjoy a discount on your new industry-leading OGP Multi-Sensor Measurement Machine by trading in your legacy system. Reach out to learn more.