High-Speed Industrial 3D Laser Scanning
Vertical measuring range: 600L x 185 Ø mm
Volumetric scan accuracy (µm): 15+L/100
Minimum scanning speed: 155,000 pts/s
Maximum scanning speed: 1,500,000 pts/s
Rapid prototyping, manufacturing, quality control, reverse engineering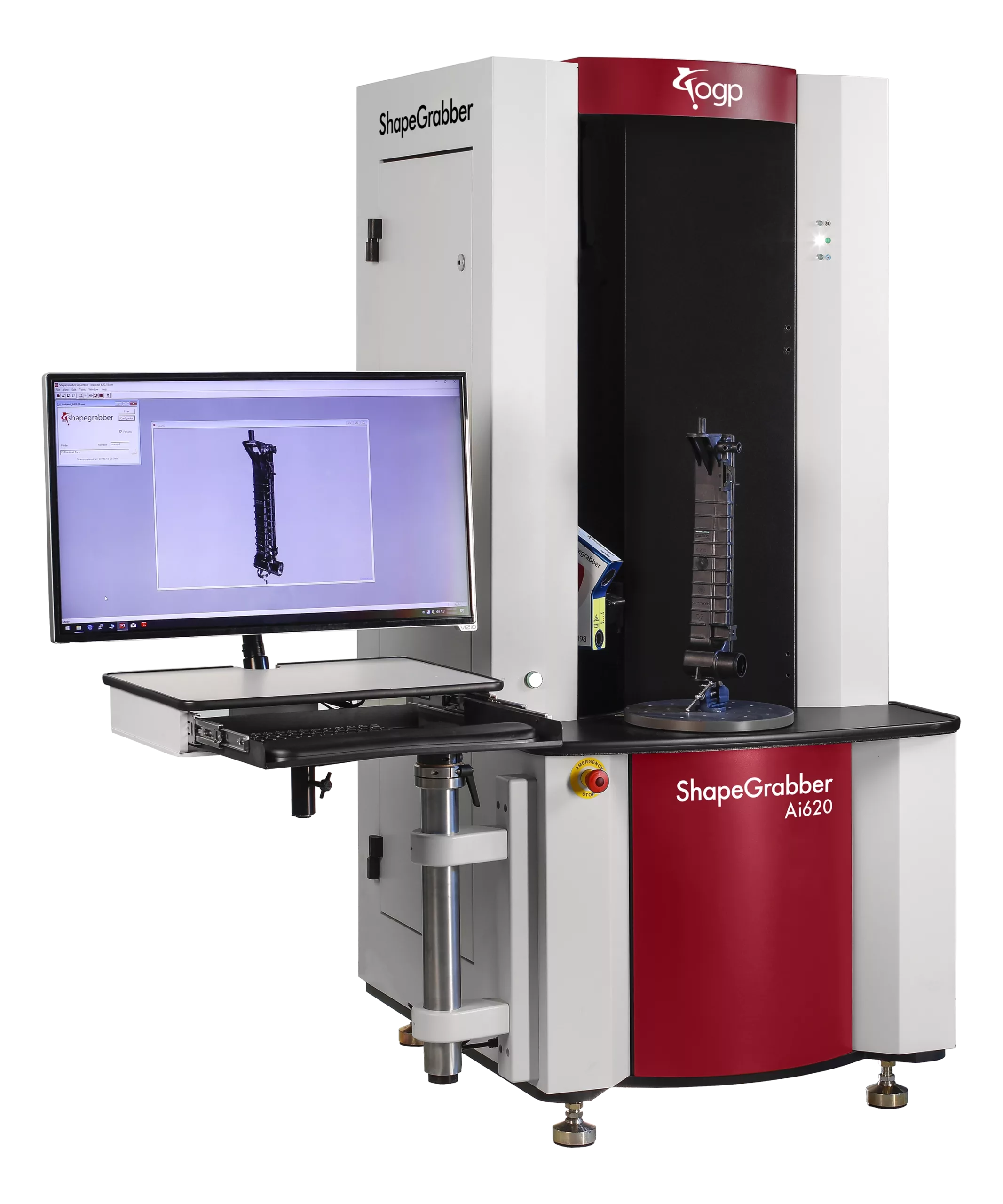 Effortlessly Efficient 3D Inspection
With lightning speed and a high density of data points, the Ai620 effortlessly measures the complete surface of complex-shaped plastic, metal and 3D-printed parts in a matter of minutes.
Achieve maximum productivity with a user-friendly operation that reduces the need for extensive operator training in industrial 3D scanning techniques.
At its maximum scan volume, the SG198 scanhead captures data at an astonishing rate of 155,000 points per second, making it one of the fastest automated scanners.
A built-in 5MP imager delivers exceptional depth resolution and data densities for even the most challenging metrology applications.
Whether you're engaged in rapid prototyping, manufacturing, quality control, or reverse engineering, the Ai620 is the ultimate tool for precise 3D measurements.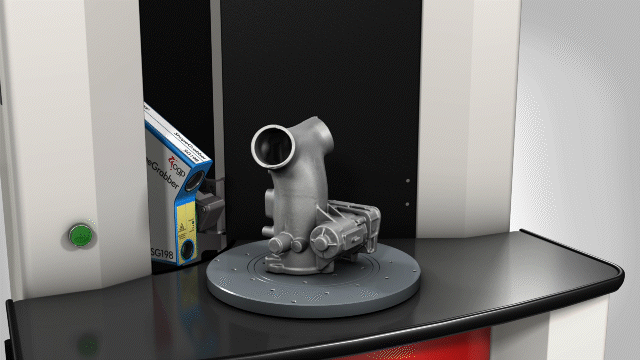 Scan Complex Shapes from Every Angle
Excel at measuring complex shapes in a multitude of colours and finishes, thanks to a 360° rotary table and vertical motion. This metrology-class 3D scanner is designed to adapt to a wide variety of materials.
Initiating scans is as easy as a single click, providing consistent measurement results.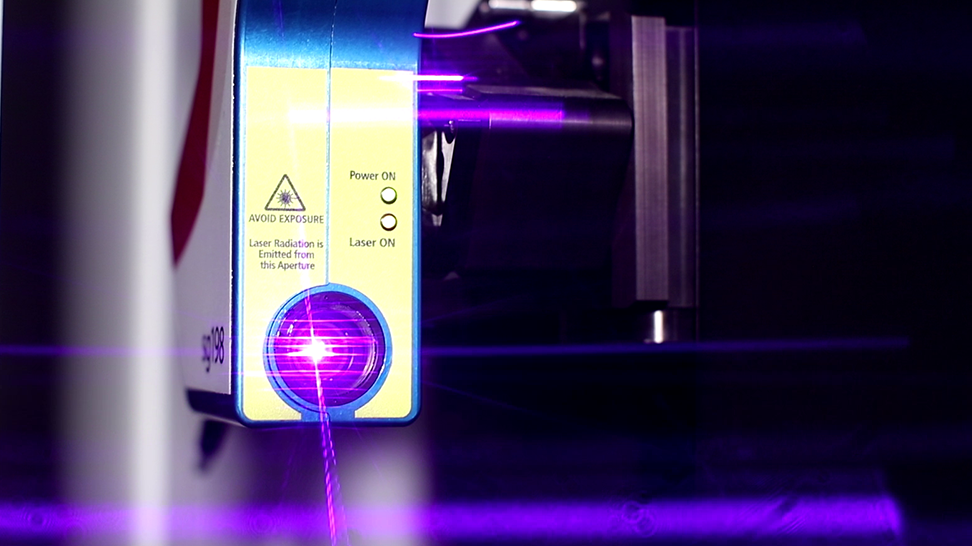 Capture the finest details with over 1,500,000 data points acquired per second.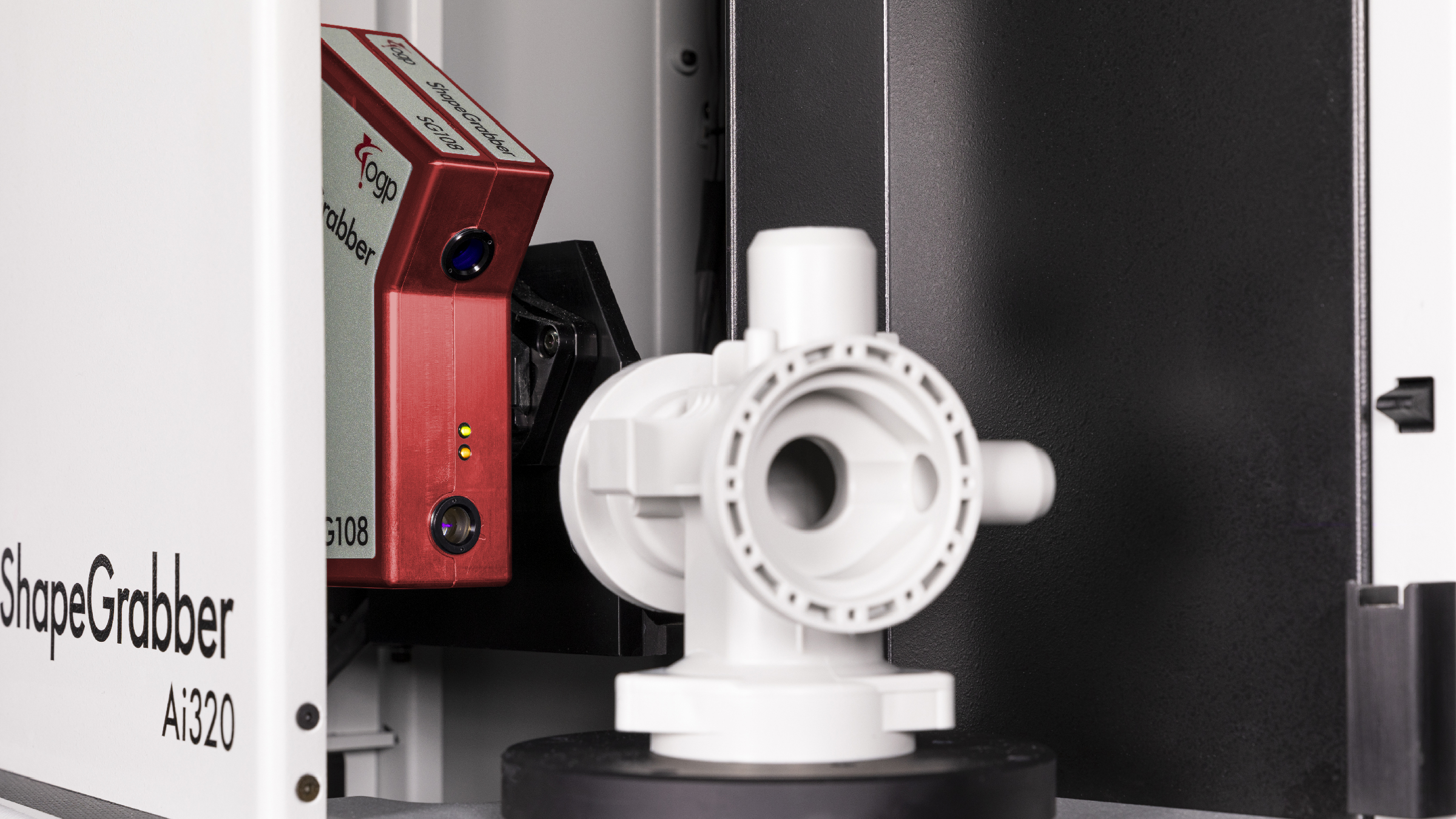 Simplicity reigns supreme with the ShapeGrabber Ai620. Experience unparalleled ease of use and automation. Once an initial scan is performed, the same scanning parameters can be utilised for subsequent parts, ensuring consistent results regardless of operator skill or experience.
Book a free demo for the Ai620 at our Advanced Innovation Centre, where you can see the full scope of multi-sensor technology and how it can transform the way you work with industrial 3D scanners.
Download the full specifications
Get the full technical data on the Ai620 today. Discover the key data points, including information on build size, accuracy, speed, and integrations for the Ai620. Understand how our automated scanner is designed to handle a wide variety of materials and complex shapes.