Benchtop Metrology Excellence
XYZ travel: 250 (300) x 150 x 200mm
Load capacity: 25 kg
XY accuracy (µm): 1.8+6L/1000
Z accuracy (µm): 2.5+5L/1000
Electronic components, batch measurements, plastic and rubber parts, critical components, extruded parts, additive manufactured parts, stamped parts, machined parts, cast-forged parts, micro parts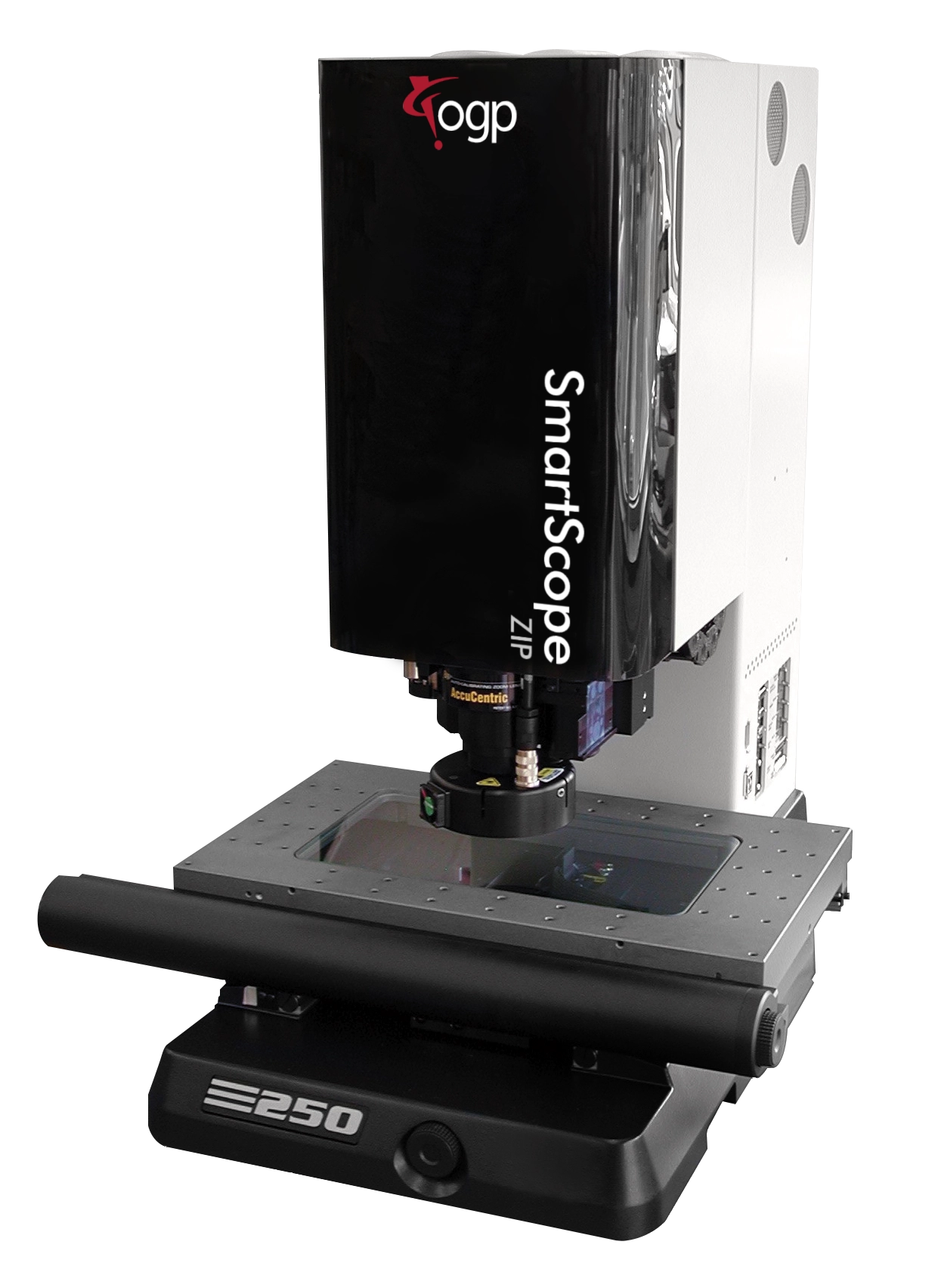 Optical Measurement Precision
Setting new benchmarks in benchtop metrology, this enduring behemoth pairs ultra-quick stage speed with unrivalled accuracy, delivering optimal throughput and reduced cycle times for automatic component measurements.

The Advantage of Multi-Sensor Versatility
Broaden your measurement capabilities with the SmartScope ZIP 250's limitless potential. Optional touch probes, lasers, and micro-probes are at your disposal, unlocking a vast dimension of multi-sensor measurement possibilities.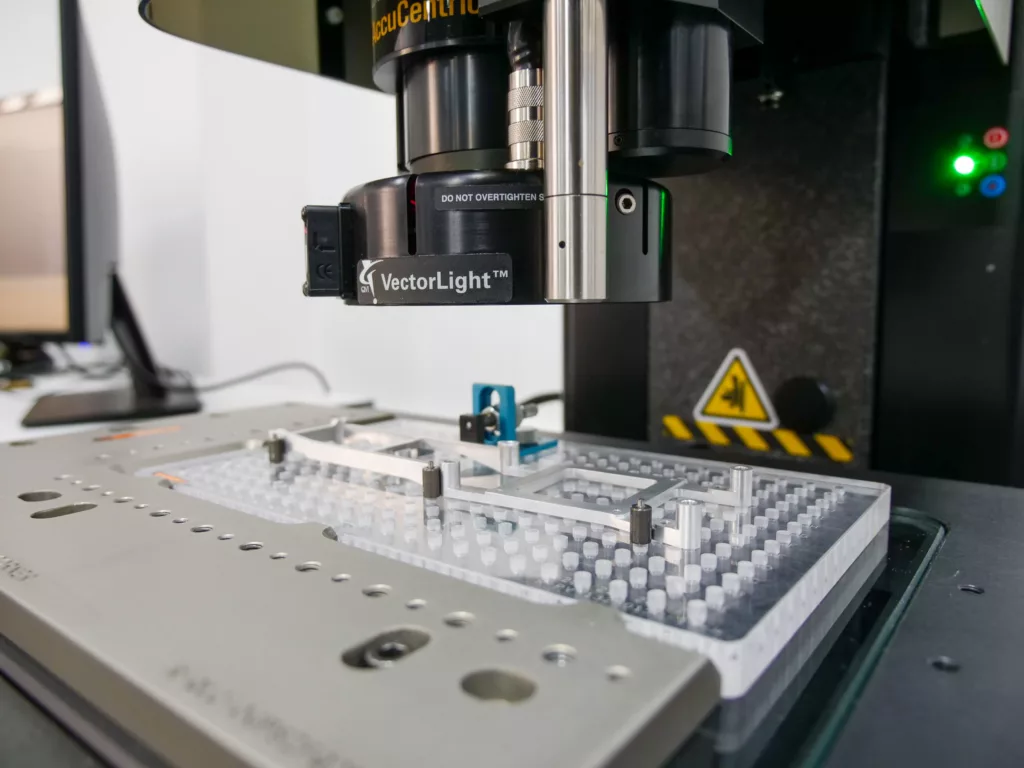 Reliable and Revolutionary
From its rugged construction to its steadfast accuracy, the ZIP 250 exemplifies reliability and precision in automatic component measurements. Push the frontiers of what's possible and revolutionise your measurement experience with innovative technology.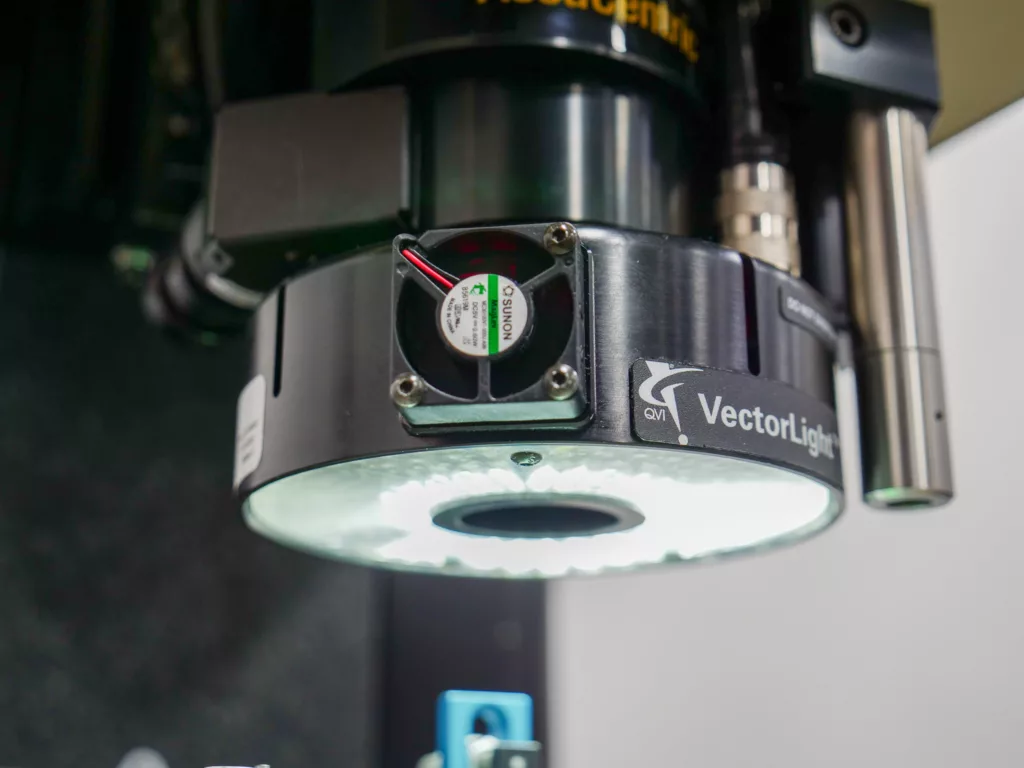 The AccuCentric motorised zoom lens raises the bar for accuracy. With its automatic compensation feature, magnification is perfectly calibrated for each zoom position, ensuring exact measurements every single time.
Schedule Your Hands-On Demo
Book a free demo for the SmartScope ZIP 250 at our Advanced Innovation Centre, where you can experience the full range of multi-sensor measurement system technology and its transformative impact on your work.
Download the Full Specifications
Access the complete technical data on the SmartScope ZIP 250 today. Uncover the crucial data points, including details on build size, accuracy, speed, and integrations for this top-tier benchtop metrology system.