XYZ travel: 200 x 200 x 150mm
Load capacity: 16kg
XY accuracy (µm): 2.0+6L/1000 
Z accuracy (µm): 3.5+6L/1000
Sensor resolution [µm]: 0.1
Electronic components, batch measurements, plastic and rubber parts, critical components, extruded parts, additive manufactured parts, stamped parts, machined parts, cast-forged parts, micro parts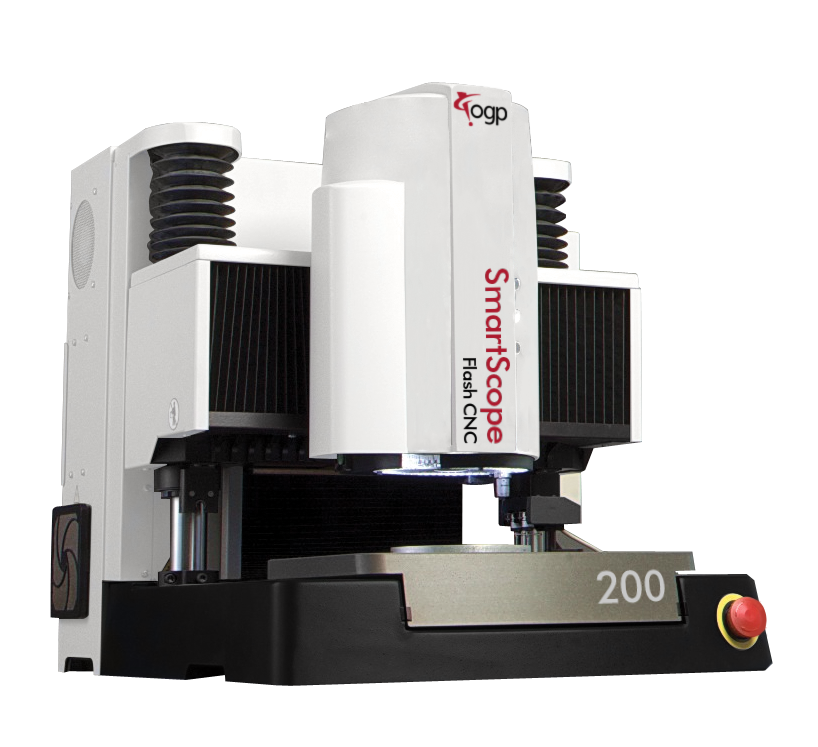 Built for the Manufacturing Environment
The CNC 200 thrives in challenging manufacturing settings, expertly resisting vibrations, pressure, and noise. Its robust design ensures stability and high accuracy, even in the most strenuous conditions.
Reduce cycle times by up to 75%
Automated part positioning achieves ideal alignment for measurements in a single step.
Automatic centring in the field of view allows for precise part measurement.
From routine inspections to complex tasks, CNC 200's automated capabilities considerably shorten inspection times.
Deploying multi-sensor technology, the CNC 200 serves as an automated measuring machine, allowing you to do more, faster.
The inclusion of SmartRing light guarantees excellent surface illumination for unmatched optical performance.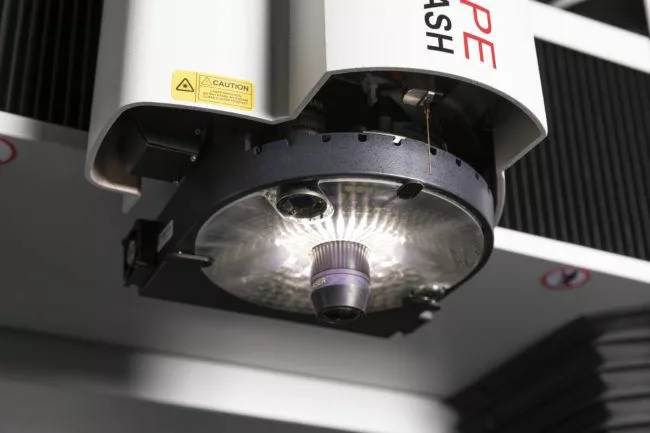 Patented technology simplifies part measurements and broadens the scope of potential measurements.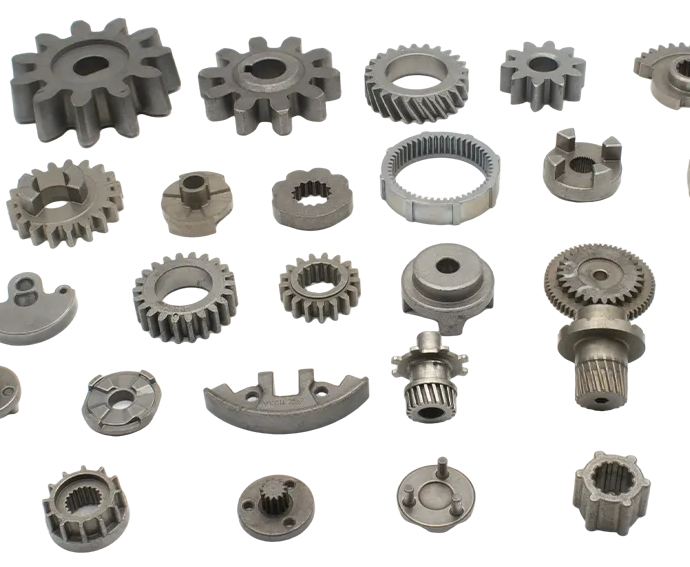 Fast.
Accurate.
Powerful.
Precision.
Automated.
Reliable.
Repeatable.
Measure in minutes what would have taken hours or days with other sensors.
The large bed size facilitates the inspection of larger parts in a compact footprint.

All-in-One Metrology Solution
CNC 200, a multi-sensor measuring system, encapsulates all your inspection needs within one compact system. With zoom optics, advanced illumination, multi-sensor versatility, and powerful measurement software, it bolsters your confidence in quality control.
Schedule a free demo of the CNC 200 at our Advanced Innovation Centre. Discover the comprehensive capabilities of our multi-sensor measuring system and how it can revolutionise your operations.
Download the full specifications
Access the full technical details of the CNC 200 today. Uncover vital data points, including information on build size, accuracy, speed, and integrations.