From creating part measurement routines to operating an OGP system in a production work environment, Measure-X software offers power without intimidation.
Measure-X features a full set of image processing and autofocus tools, geometric functions, ANSI/ISO tolerances, easy editing and contour analysis.
Compatible with touch probes, laser and rotary indexers, Measure-X is the ideal choice for general-purpose video and multi-sensor metrology.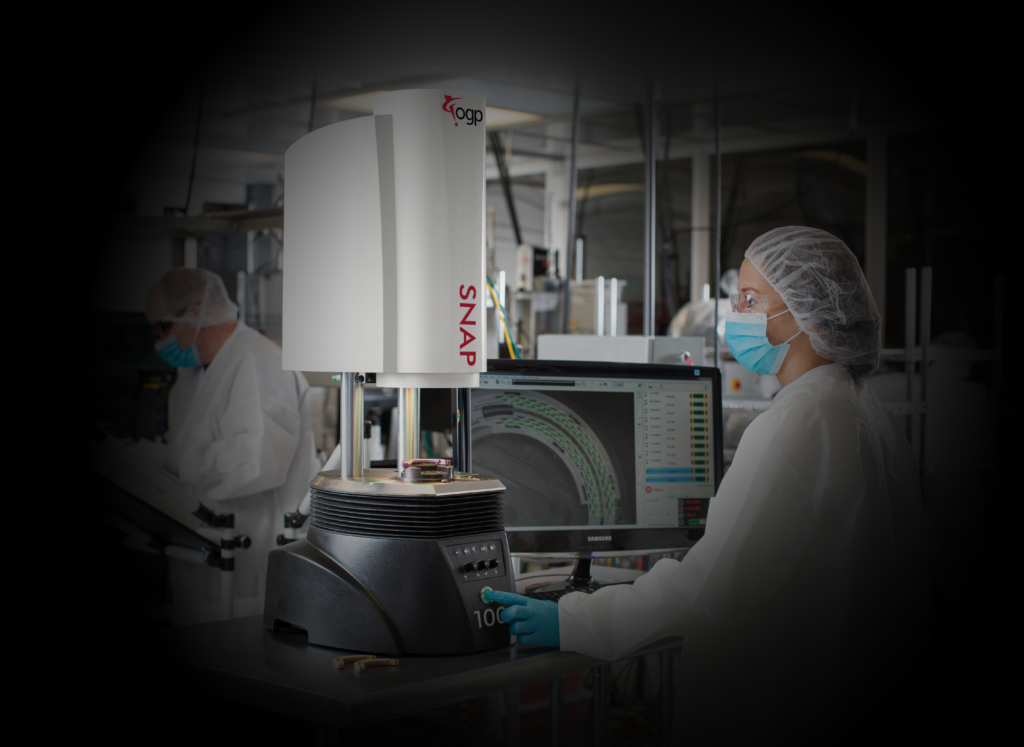 Measurement programmes are created for you with Measure-X software. Simply load your CAD file and select features to be measured.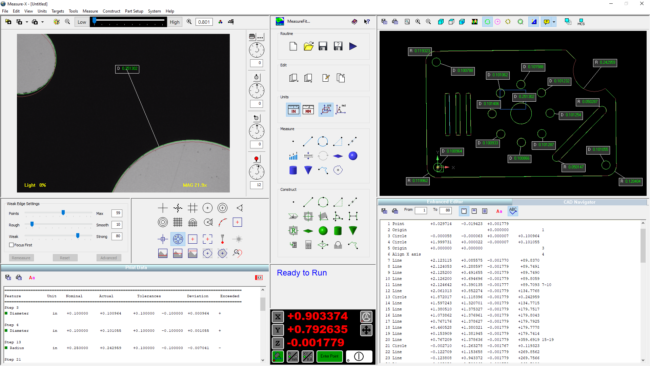 Support day-to-day metrology tasks
Measure-X software is ideal for general purpose video and multi-sensor measurement. It features plug and play touch probe support, easy editing and direct background data transfer to SPC software.
Measure-X allows for control over multiple sensors such as laser or touch probe from a single, operator-friendly interface and features a full set of image processing as well as auto-focus tools for use with the sophisticated video system.
Data can be output to ANSI or ISO standards and geometric functions can quickly be accessed for measurement, tolerance and reporting. Measure-X reports are also able to be customised for first article, in-process or statistical evaluation.
What are the functions of Measure-X?
The most basic measurement. No variable data, a widely accepted method of quickly assessing part acceptability.
With the Measure tab selected, various different measurement tasks can be performed, in three different modes – SnapShot, Program and Run.
Address complex GD&T requirements such as profile and true position of features when datum features of size allow mobility on the feature.
Unleash your measurement potential with OGP software.
Unlock a whole host of new features for your measurement system with our different software options. Make inspection instantly more efficient and analyse data more comprehensively than ever before. Get in touch to learn more.