XYZ travel: 300 x 300 x 250mm
Load capacity: 30kg
XY accuracy (µm): 1.8+5L/1000
Z accuracy (µm): 3.4+5L/1000
Electronic components, batch measurements, plastic and rubber parts, critical components, extruded parts, additive manufactured parts, stamped parts, machined parts, cast-forged parts, micro parts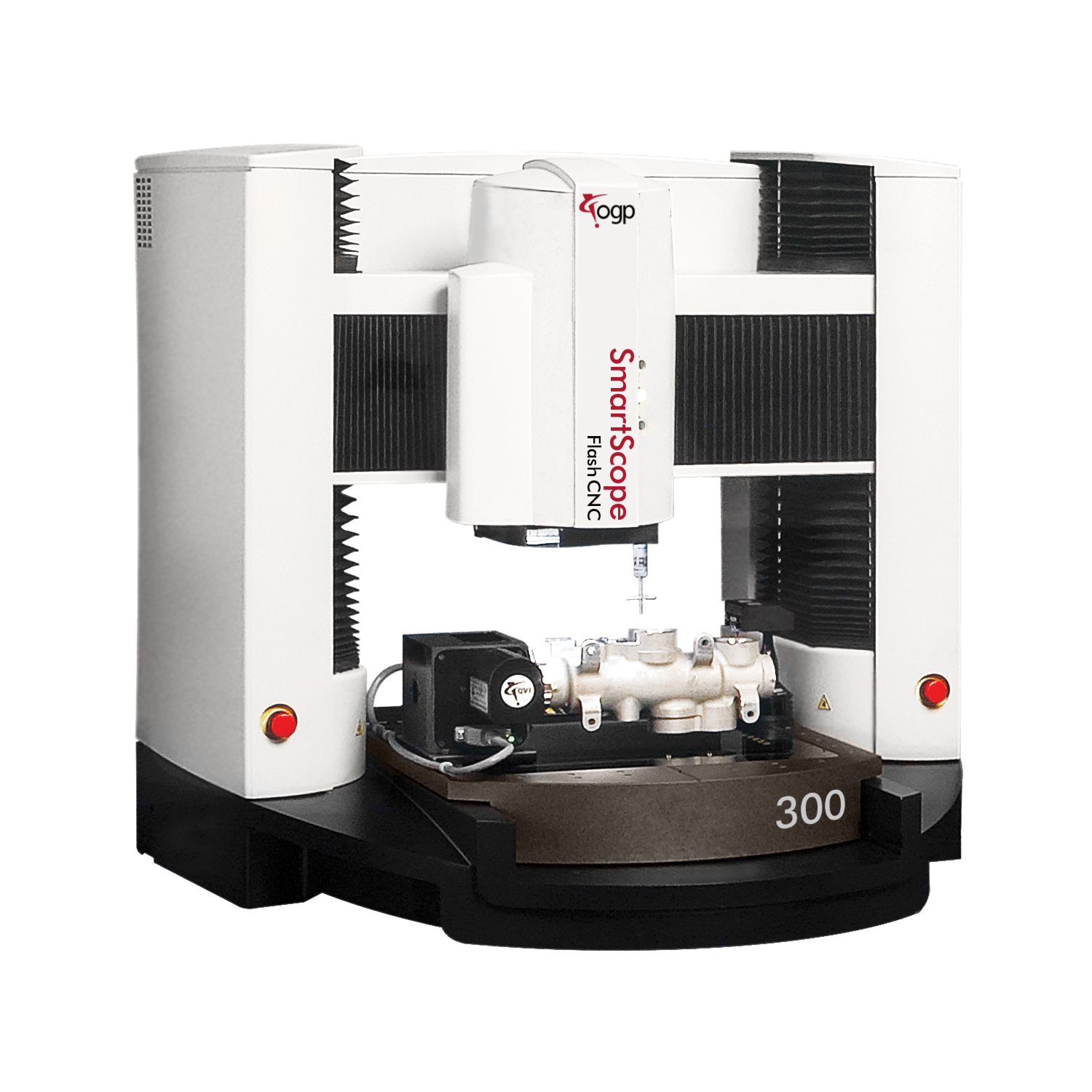 The CNC 300 is a benchtop measurement solution that is small and portable but has the ability to quickly, accurately, and efficiently inspect complex components.
Reduce cycle times by up to 75%
In a single step, automated part positioning produces perfect alignment for measurements.
The field of view is automatically centred, allowing for accurate part measurement.
The automated features of CNC 300 greatly reduce inspection times for both simple and difficult operations.
It functions as an automated measurement device and makes use of multi-sensor technology, enabling you to complete more tasks more quickly.
For unparalleled optical performance, the addition of SmartRing light ensures outstanding surface lighting.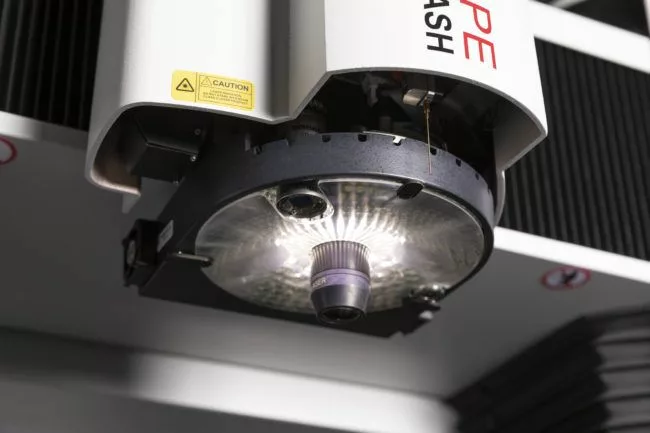 Patented technology makes measuring parts easier and increases the range of possible measurements.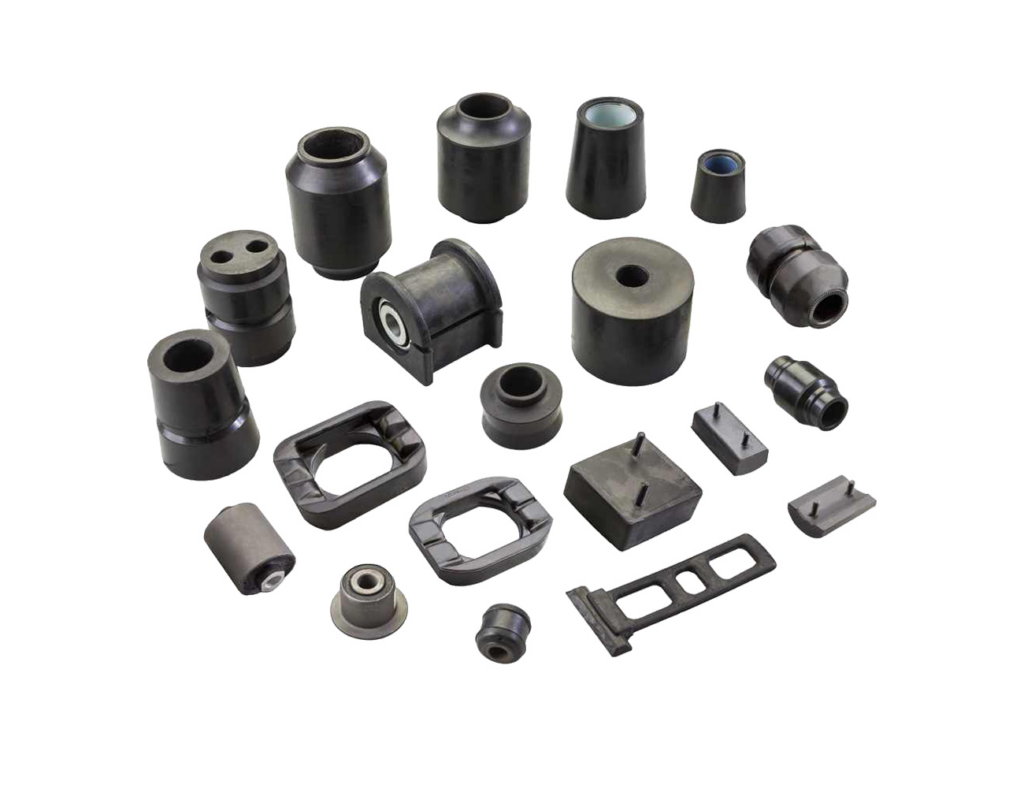 Fast.
Accurate.
Powerful.
Precision.
Automated.
Reliable.
Repeatable.
Measure in minutes what would have required the use of additional sensors and hours or days.
The huge bed size makes it easier to inspect larger items in a small space.

Complete Package.
One Remarkable Machine.
The CNC 300 combines your inspection needs into one tidy, compact system. From detailed zoom optics and top-notch illumination to the flexible functions of a multi-sensor measuring machine and the power of comprehensive measurement software, rest easy with full confidence in your quality control.
Schedule a free demo of the CNC 300 at our Advanced Innovation Centre. Discover the comprehensive capabilities of our multi-sensor measuring system and how it can revolutionise your operations.
Download the full specifications
Access the full technical details of the CNC 300 today. Uncover vital data points, including information on build size, accuracy, speed, and integrations.