Compact, quick and easy to use
XYZ travel: 300 x 150 x 200mm
Load capacity:  25kg
XY accuracy (µm): 1.8+4L/1000
Z accuracy (µm): 2.0+5L/1000
Electronic components, batch measurements, plastic and rubber parts, critical components, extruded parts, additive manufactured parts, stamped parts, machined parts, cast-forged parts, micro parts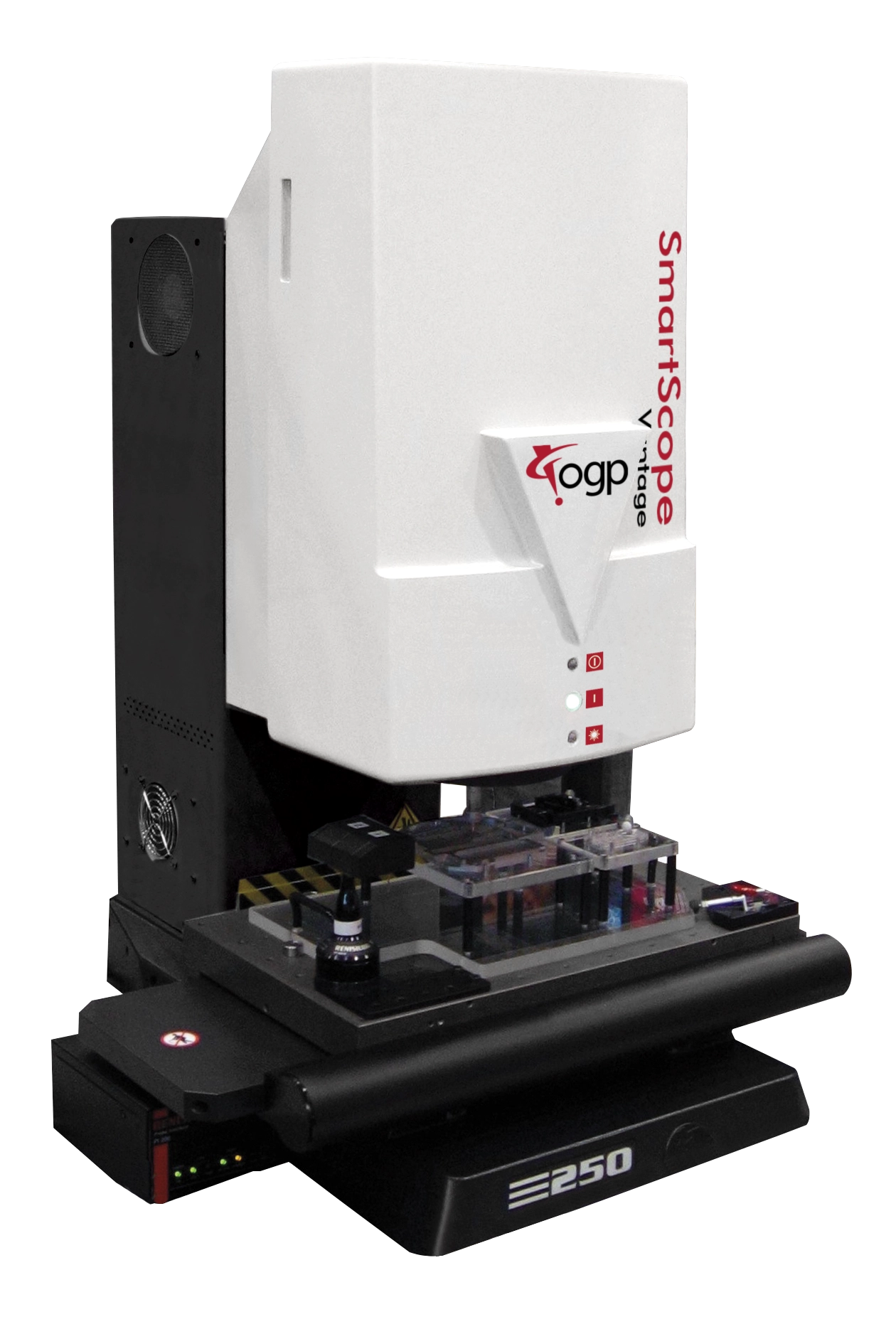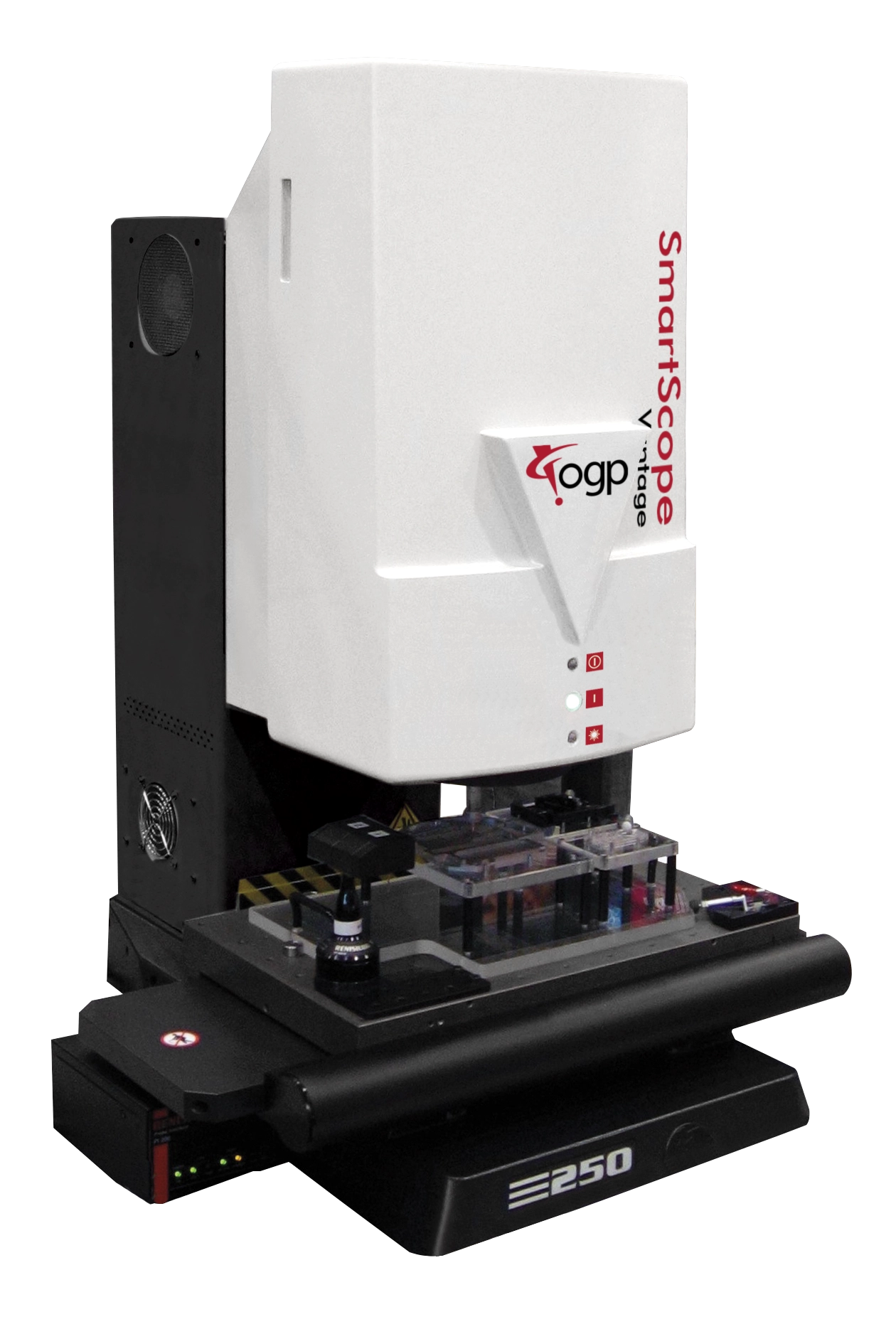 Experience precision like never before with the SmartScope® Vantage 250 – the ideal benchtop multi-sensor measuring system for inspecting small and intricate components quickly. Overcome measurement challenges effortlessly with this highly efficient, compact, and user-friendly system.
Combined illumination from the SmartRing® coaxial surface light and standard profile light captures all angles and surfaces flawlessly, enhancing your video-assisted metrology experience.
Our IntelliCentric fixed lens optical system integrates 10:1 TeleStar zoom optics and autofocus, enabling sensor interchangeability. This includes optional touch probes and DRS lasers, offering extensive multi-sensor versatility for any application.
The air-bearing Z-axis motion system ensures frictionless motion and optimal rigidity, promoting efficient measurements with scanning probes regardless of part complexity.
This benchtop multi-sensor measuring system is specifically engineered for handling smaller components or for scenarios where space is limited.
Merge various sensors for comprehensive three-dimensional measurements, guaranteeing the highest degree of accuracy, repeatability, and speed in your measurement operations.
Seven different sensor options
Achieve unparalleled measurement accuracy with multiple sensors - all within a single machine.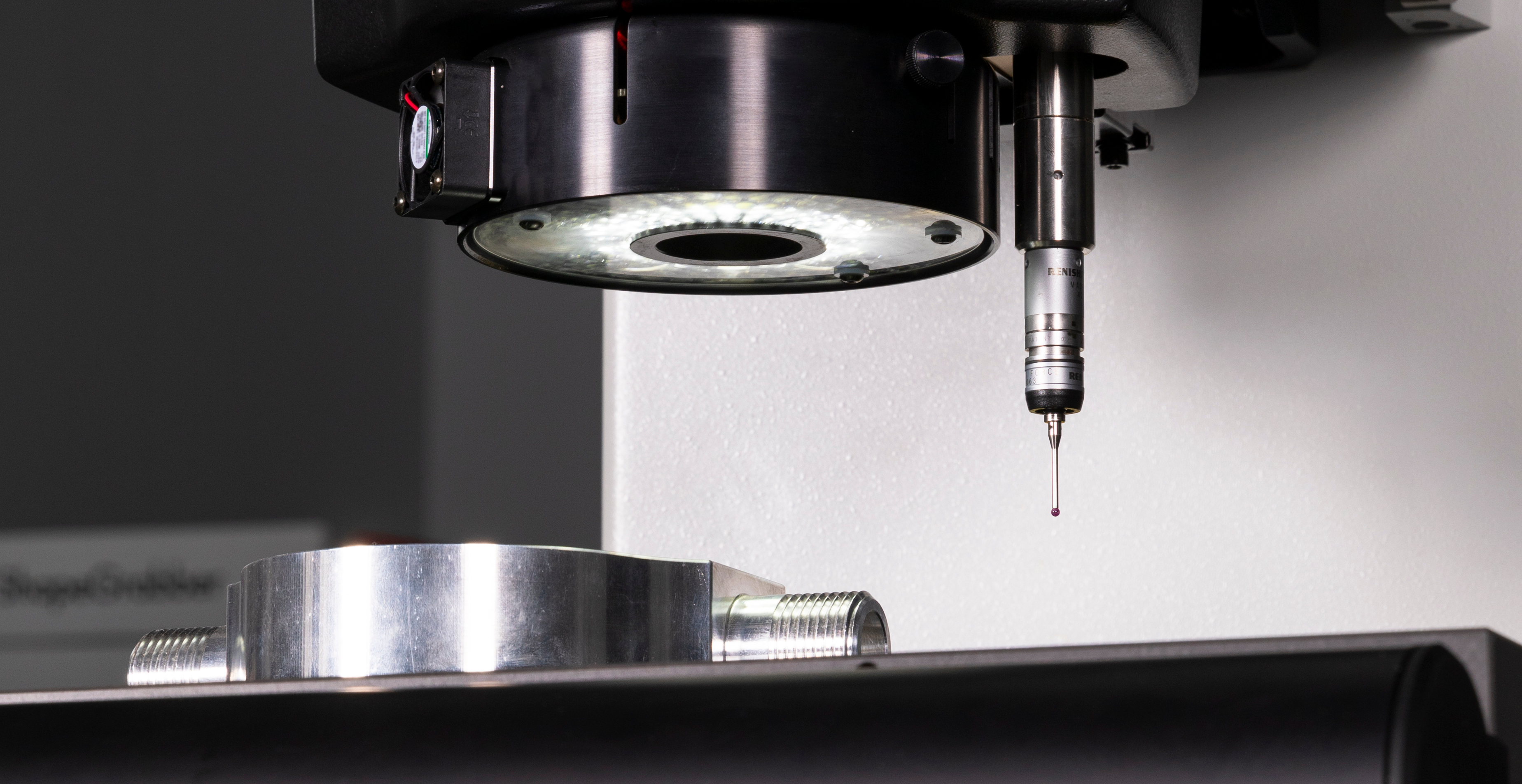 Illumination at all angles
The SmartRing® coaxial surface light ensures every angle is perfectly illuminated for flawless video-assisted measurements.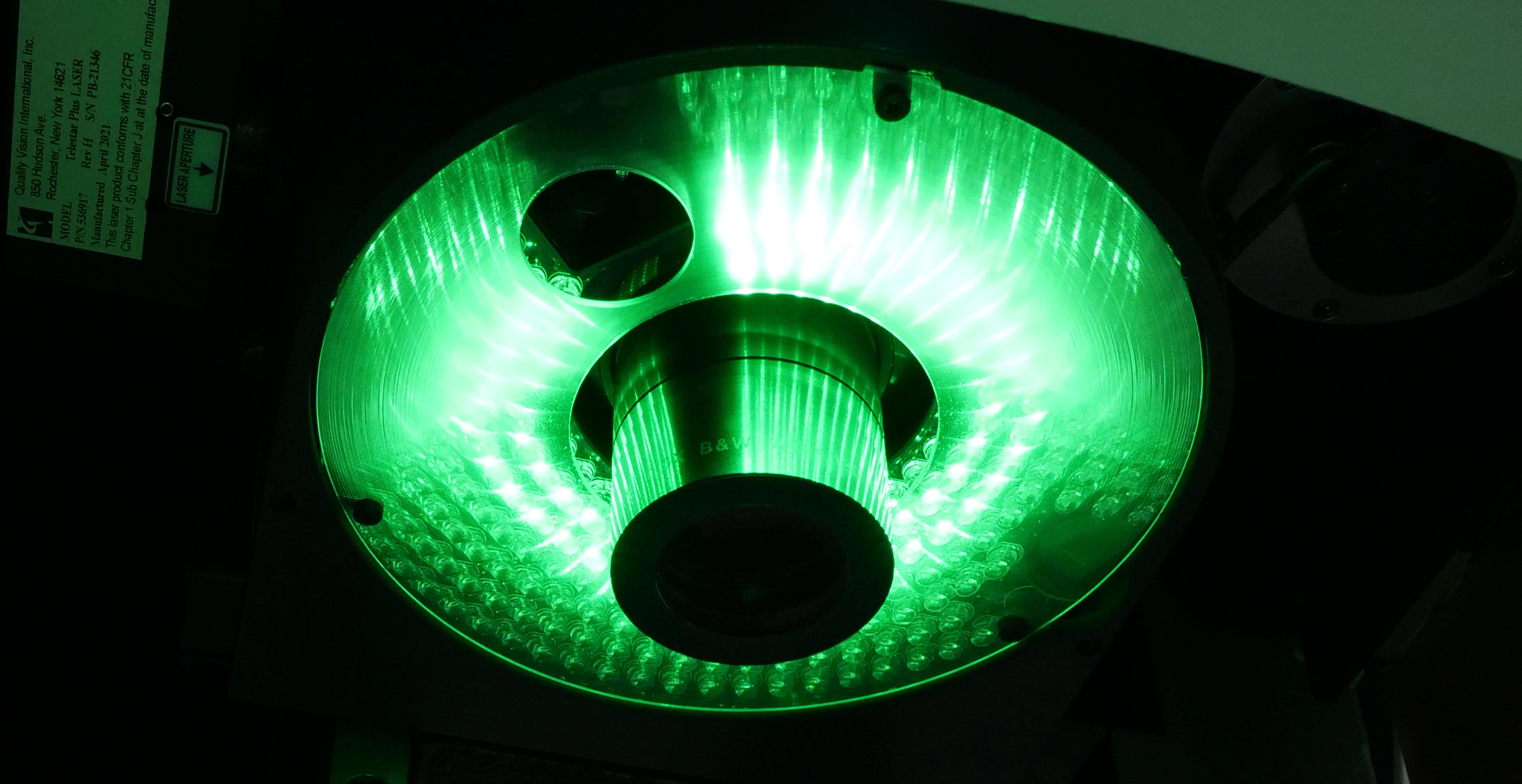 Efficient and accurate. Every time.
The entry-level SmartScope® Vantage 250 from our flagship range is packed with advanced design features and capabilities, ensuring reliable and repeatable measurements.
Schedule a free demo for the SmartScope® Vantage 250 at our Advanced Innovation Centre. Discover the comprehensive capabilities of our multi-sensor measuring system and how it can revolutionise your operations.
Download the full specifications
Access the full technical details of the Vantage 250 today. Uncover vital data points, including information on build size, accuracy, speed, and integrations.