Shorter cycle times. Optimal performance
XYZ travel: 300 x 300 x 200 (300)mm
Load capacity:  30kg
XY accuracy (µm): 1.5+5L/1000
Z accuracy (µm): 2.5+5L/1000
Electronic components, batch measurements, plastic and rubber parts, critical components, extruded parts, additive manufactured parts, stamped parts, machined parts, cast-forged parts, micro parts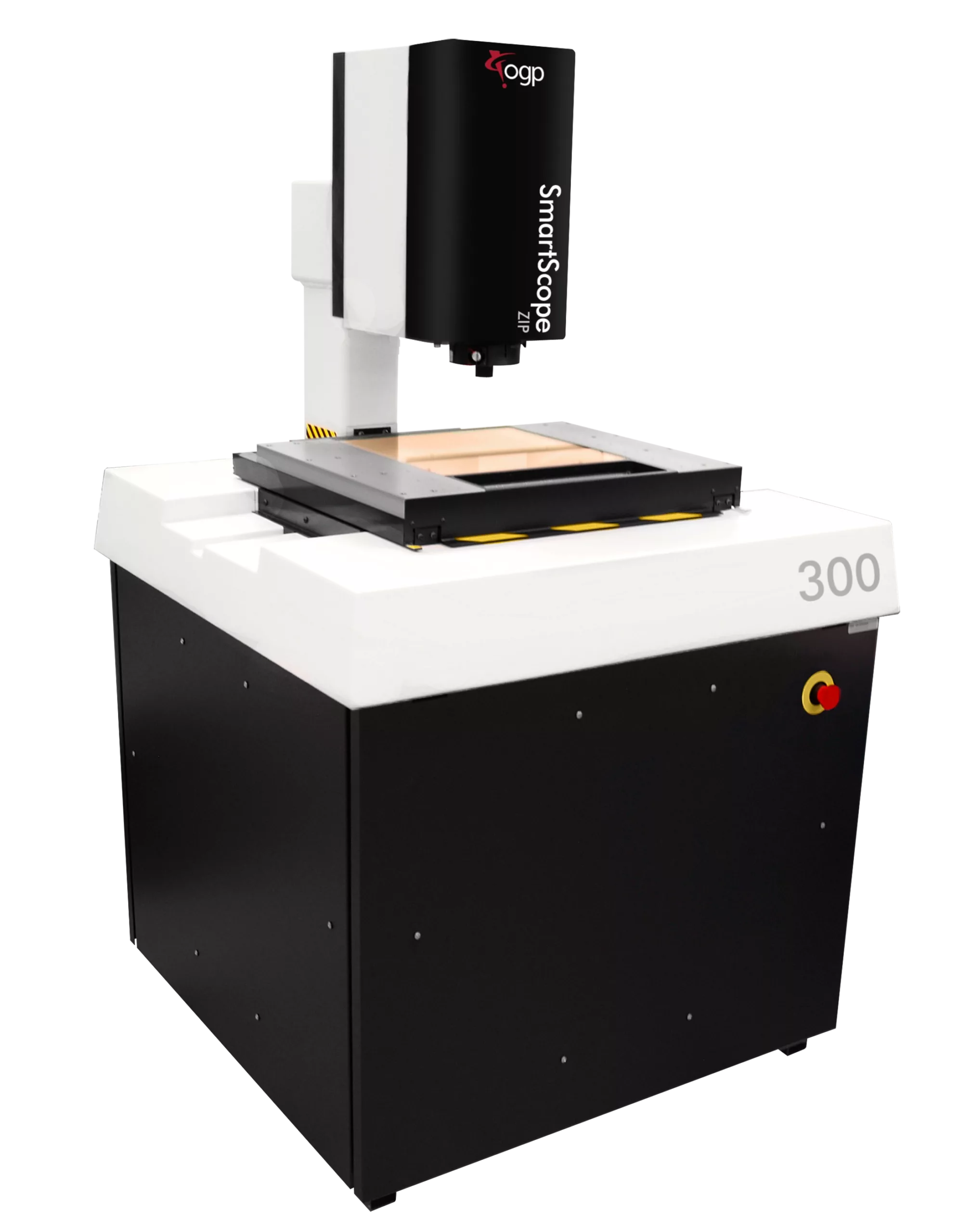 Performance and Precision: Leading Floor Model Metrology System
Discover unmatched performance, impeccable accuracy, and intuitive design with the SmartScope ZIP 300. Our leading floor model metrology system blends state-of-the-art hardware capabilities, unrivalled optical performance, and effortless usability for enhanced automatic component measurements.

Unyielding Stability: Immune to Environmental Disturbances
Constructed for reliable, consistent results, the ZIP 300 features a solid cast iron base. This robust foundation assures stability and promises metrological precision even in challenging environments. Bid farewell to detrimental vibrations with a granite support structure that isolates any potential disturbances, ensuring unwavering multi-sensor measurement stability.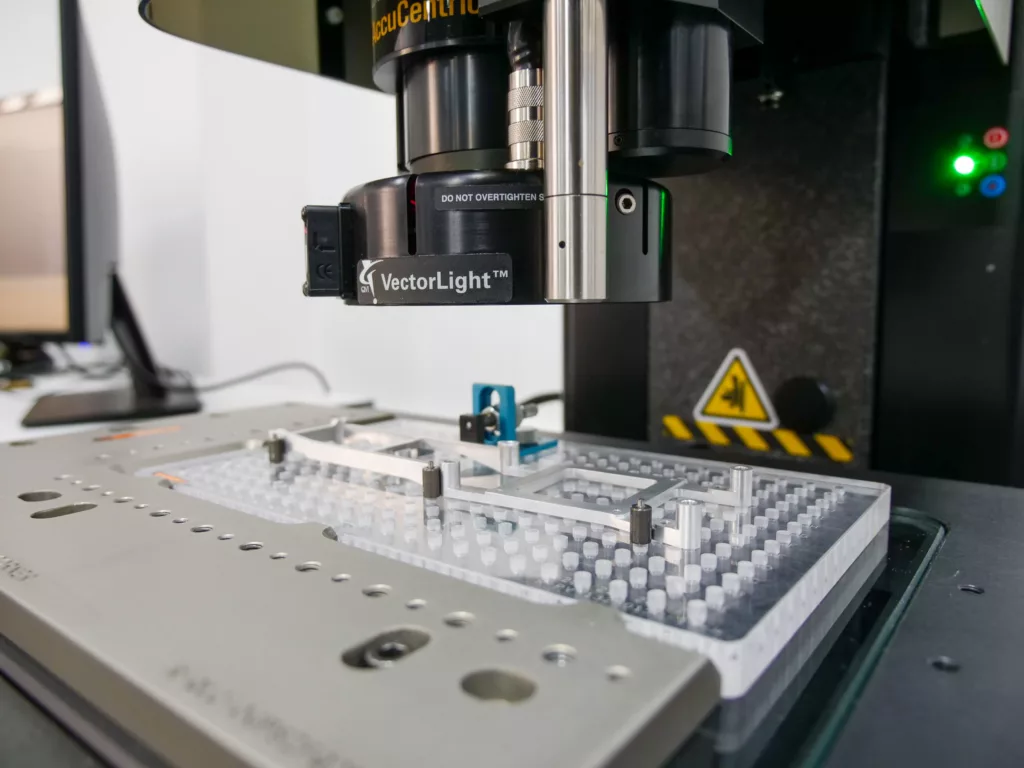 Unlock limitless possibilities
Explore limitless potential with multi-sensor versatility. Seamlessly integrate optional touch probes, lasers, and micro-probes to expand your metrology capabilities and enhance automatic component measurements.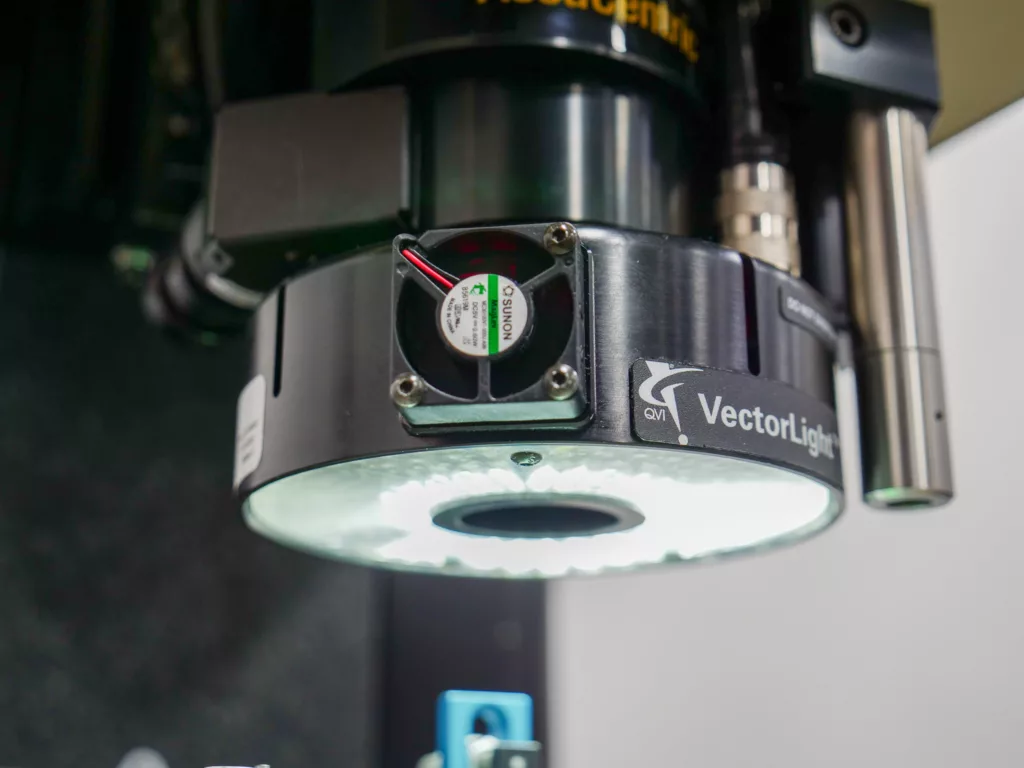 Equipped with the AccuCentric motorised zoom lens, the ZIP 300 can automatically compensate magnification for each zoom position, ensuring unparalleled video measurement accuracy.
Schedule a free demo for the ZIP 300 at our Advanced Innovation Centre. Here, you can witness the full scope of multi-sensor technology and understand how it can revolutionise your work with accurate automatic component measurements.
Download the full specifications
Get comprehensive technical data on the ZIP 300 today. Discover the vital data points, including information on build size, accuracy, speed, and integrations for this advanced multi-sensor measurement system.