Rapid Laser Scanning for Large-Scale Industrial Volumes
Measuring range: 300L x 100 Ø mm
Horizontal measuring range: 1200  x 400 x 500mm (Optional)
Volumetric scan accuracy (µm): 6+L/100  
Minimum scanning speed: 155,000 pts/s
Maximum scanning speed: 1,500,000 pts/s
Rapid prototyping, manufacturing, quality control, reverse engineering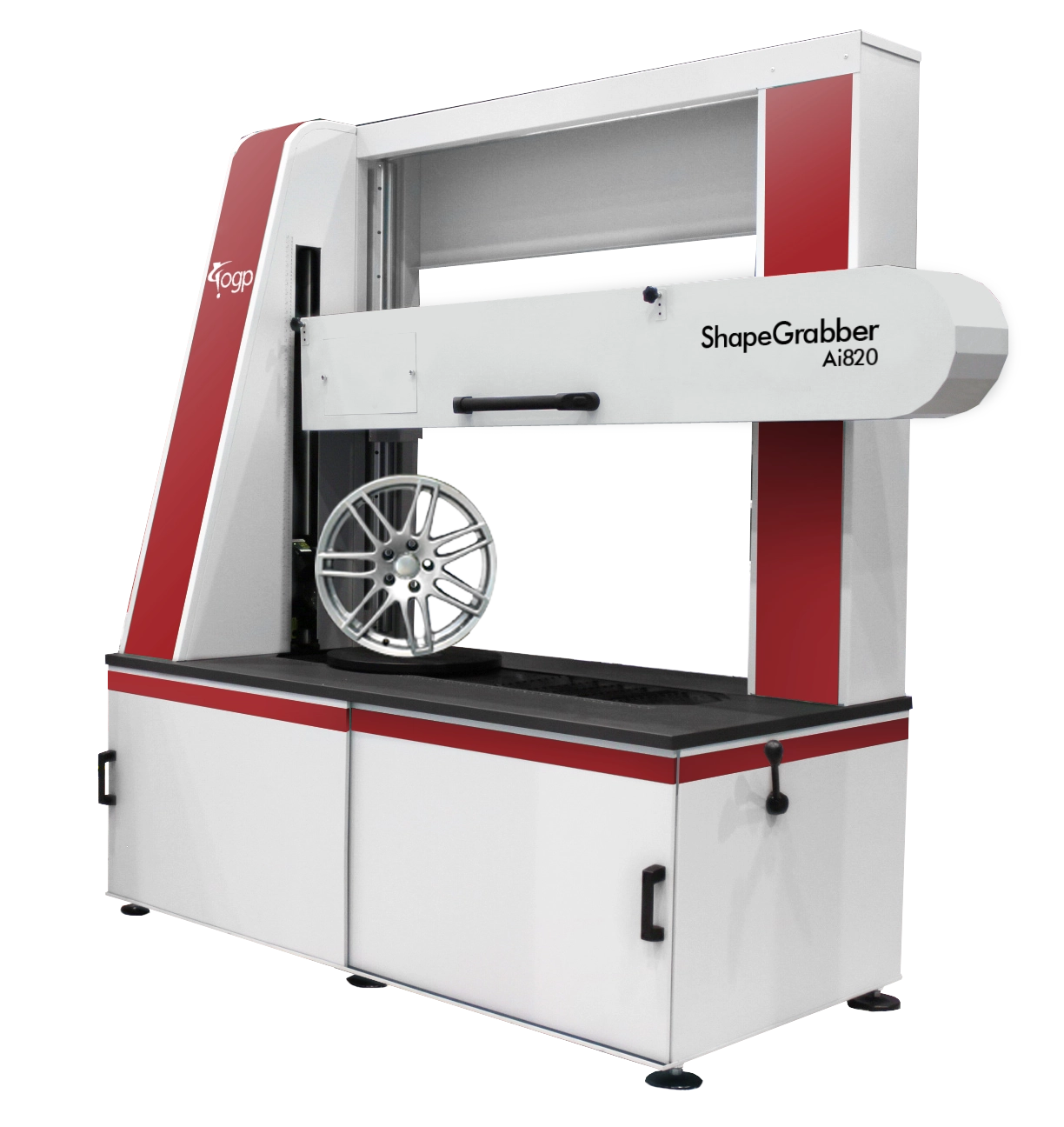 3D Inspection and Verification
The ShapeGrabber Ai820 stands as a high-performance yet budget-friendly automated 3D scanning solution, ideally suited for diverse inspection applications such as part sorting, in-process inspection, quality control, and dimensional measurement.
Maximise productivity with a user-friendly interface that minimises the need for extensive operator training.
At its maximum scan volume, the SG198 scanhead captures 3D data at an impressive rate of 155,000 points per second, providing industrial-grade precision.
The ShapeGrabber Ai820 ensures incredibly short cycle times, significantly boosting productivity.
Whether your focus is on rapid prototyping, manufacturing, quality control or reverse engineering, the Ai820 is the go-to tool for reliable 3D measurements.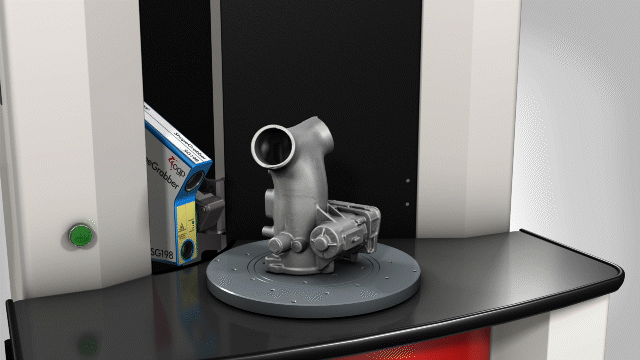 Excellence from every angle
The Ai820 excels at measuring complex shapes across a wide variety of materials and finishes, courtesy of a 360° rotary table and vertical motion.
Initiating scans is as simple as a single click, delivering consistent 3D measurement results across your operations.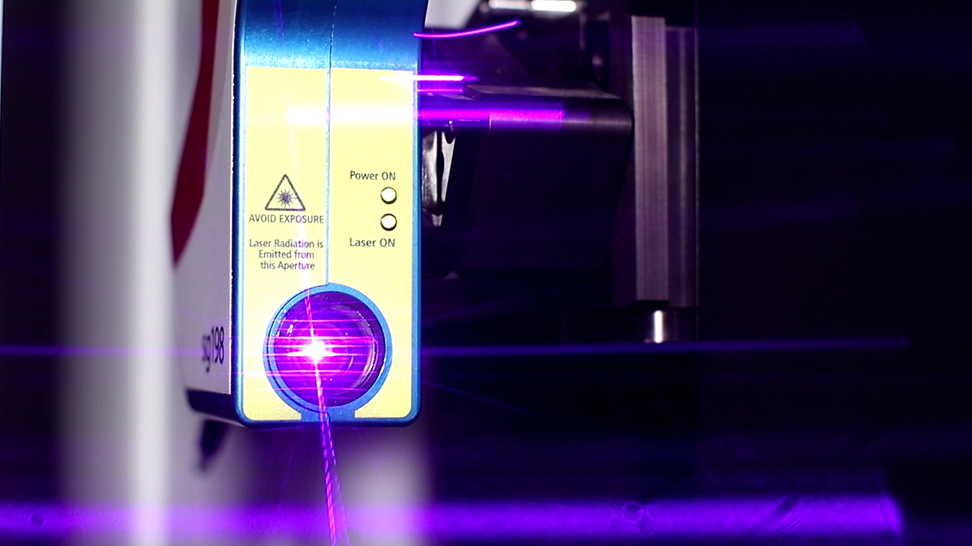 Precision Taken to the Next Leve
Capture the finest details with over 1,500,000 data points acquired per second for an accurate and comprehensive inspection.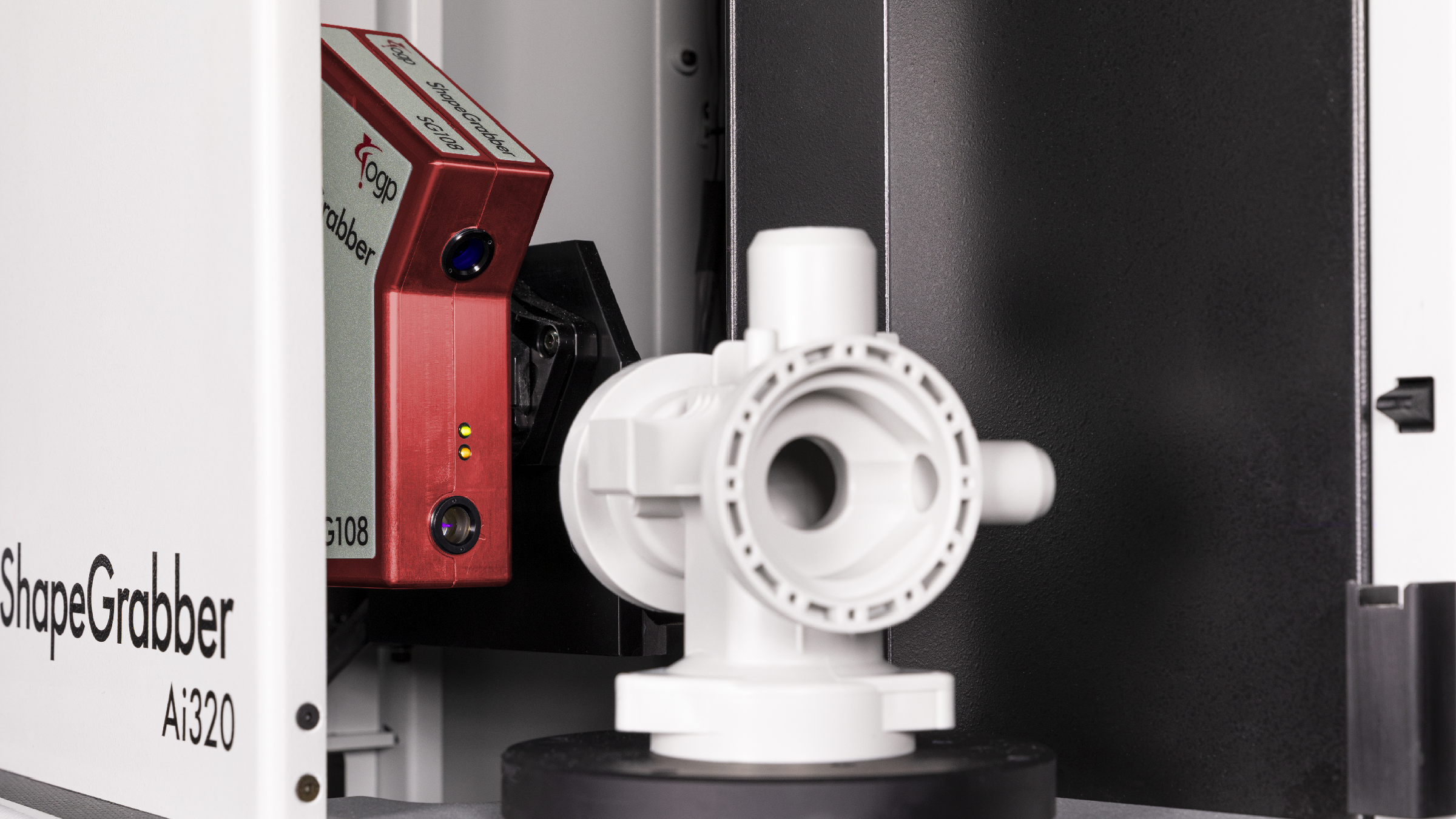 The Power of Automated 3D Scanning
Designed to accommodate a wide variety of parts, this innovative automated scanner delivers a high-density data array within minutes. Enhance your measurement experience and unlock the power of the ShapeGrabber Ai820.
Book a complimentary demo for the Ai820 at our Advanced Innovation Centre to witness the full scope of multi-sensor technology and its potential to revolutionise your work processes.
Download the full specifications
Gain full technical insight on the Ai820 today. Explore the essential data points, including information on build size, accuracy, speed and integrations for the Ai820 in the context of industrial 3D model inspection and measurement.