Best-in-class accuracy. Pure efficiency.
XYZ travel: 400 x 300 x 250mm
Load capacity: 30kg
XY accuracy (µm): 1.8+4L/1000
Optical measurement accuracy Z (µm): 3.5+4L/1000
Touch/laser accuracy Z (µm): 3.5+4L/1000
Electronic components, large components, batch measurements, plastic and rubber parts, critical components, extruded parts, additive manufactured parts, stamped parts, machined parts, cast-forged parts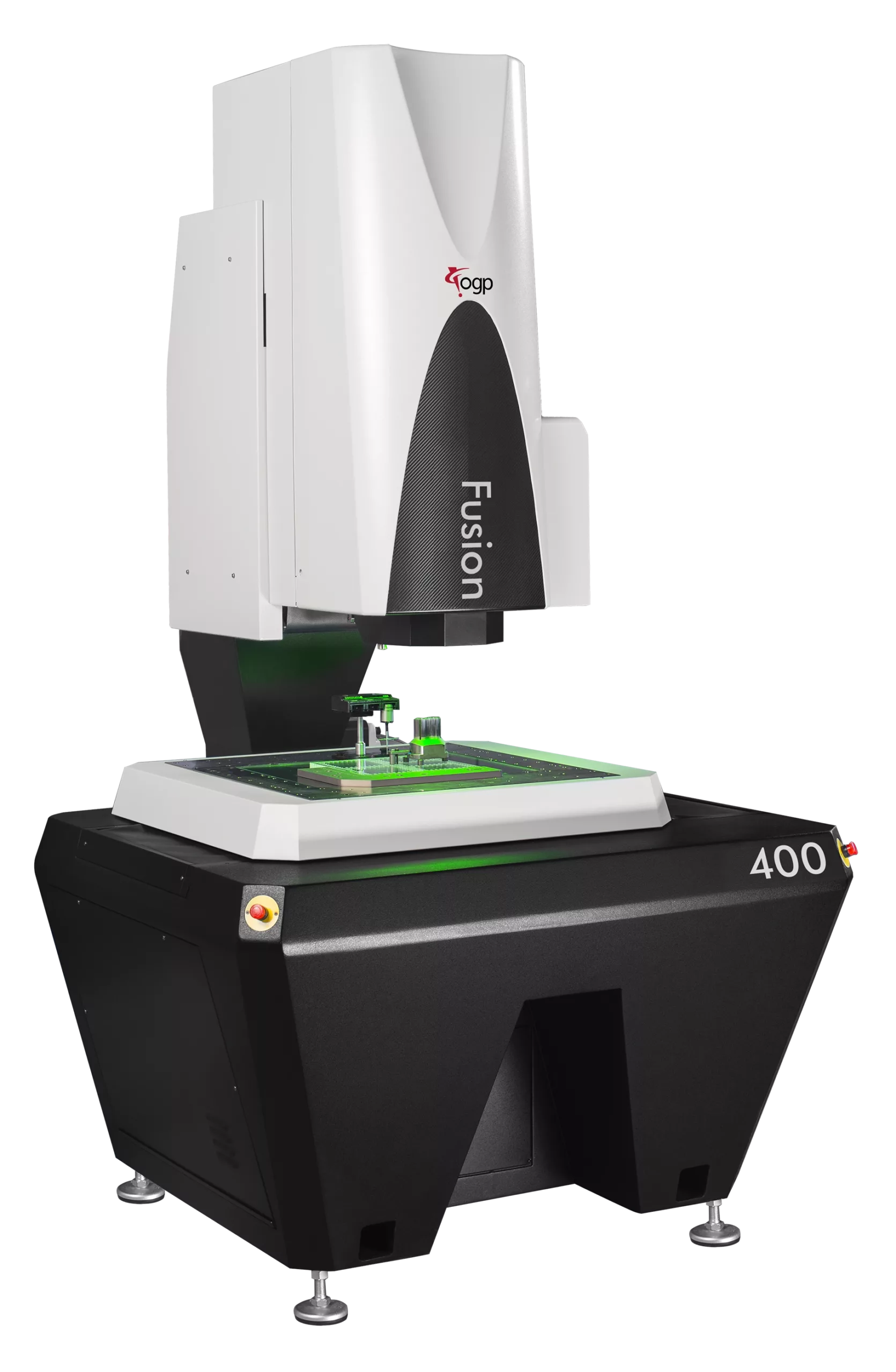 Introducing the astounding Fusion 400, transcending the limitations of 3D metrology to offer unprecedented accuracy with a large field-of-view (LFOV) optical system. This advanced multi-sensor measurement system has a generous 400 x 300 x 250mm measuring range, enabling you to unlock a new sphere of precision in high-volume production environments.

Next-Gen Optical Power: Elevating Standards
Fusion 400 pioneers a new echelon in optical prowess with its dual optical paths, facilitating instant magnification changes for seamless transitions between a broad viewing field and high magnification for complex feature measurements in quality assurance applications.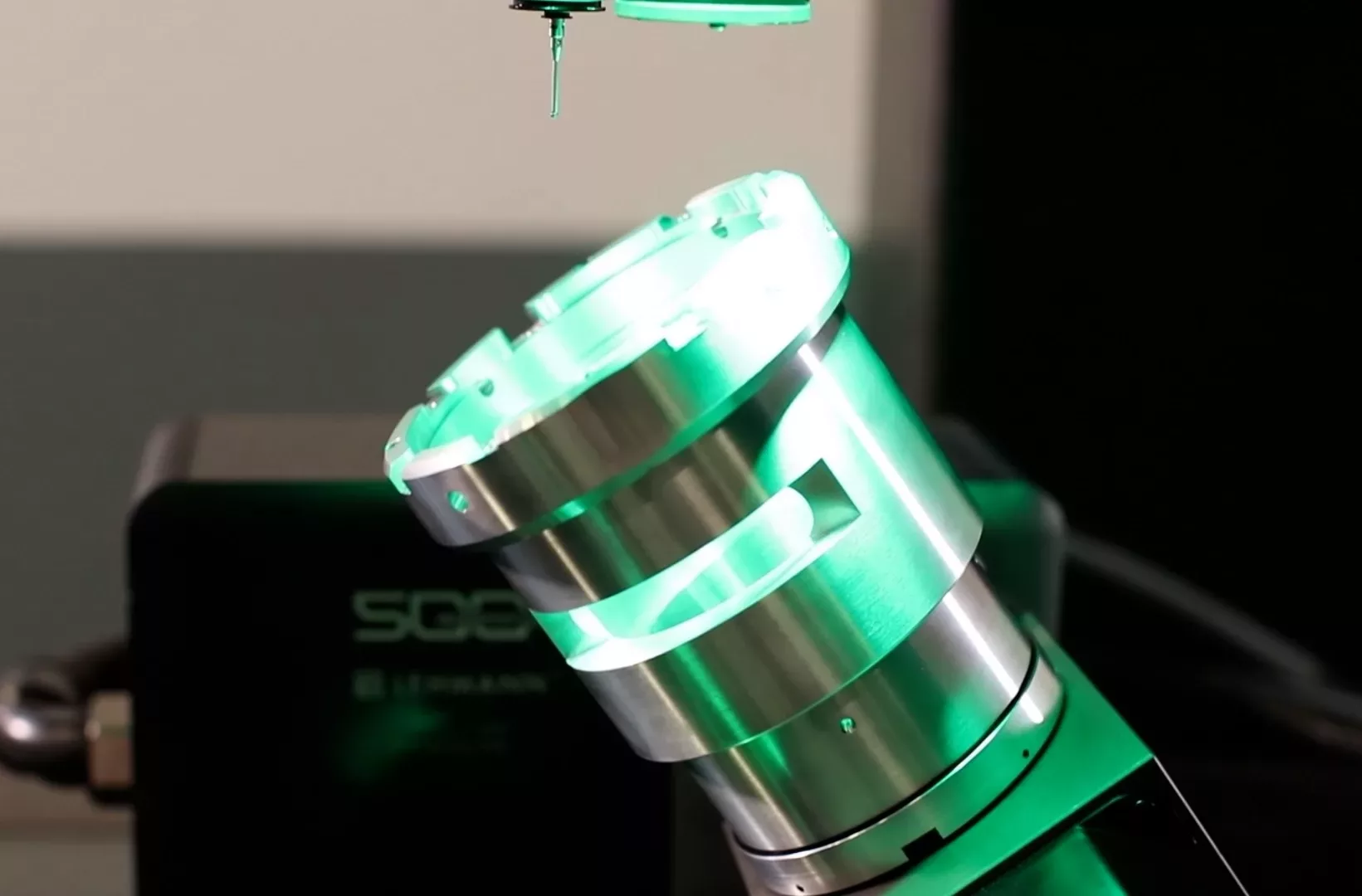 Maximize the versatility of the Fusion 400 with its diverse optional sensors. Fluid transition between the touch probe, Scanning Probe, TeleStar TTL laser, Rainbow Probe and the innovative 4th and 5th axis rotary indexers enable true multi-sensor measurement.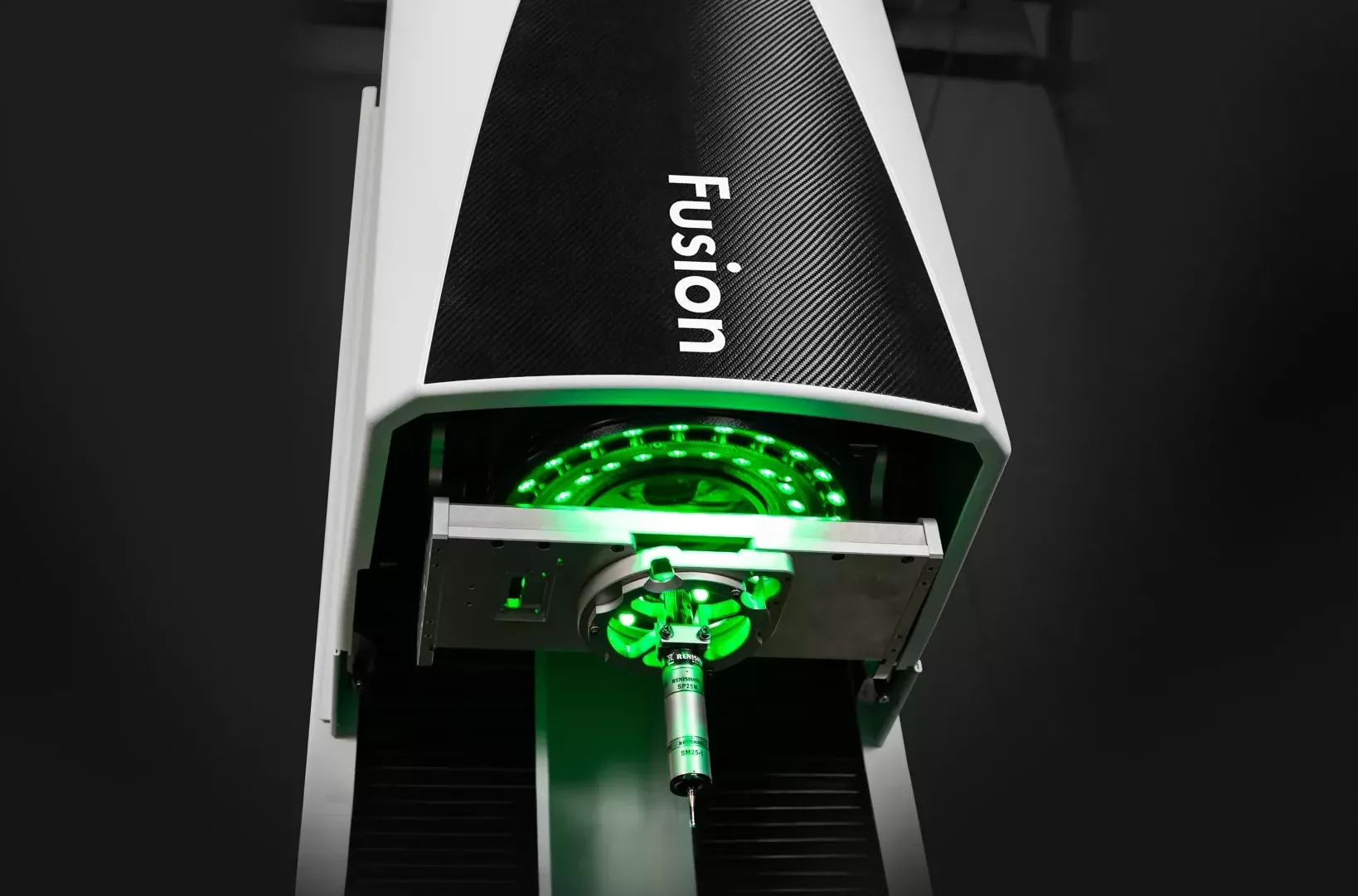 A robust cast base, complemented by a granite surface plate and compound stage, ensures exceptional built-in measurement stability and supports incredibly precise measurements.
Schedule a free demonstration for the Fusion 400 at our Advanced Innovation Centre. Discover the full potential of multi-sensor technology and how it can revolutionize your measurement processes.
Download the full specifications
Access the full technical specifications for the Fusion 400 today. Uncover the key data points, including information on build size, accuracy, speed, and integrations for the Fusion 400, your future partner in precision metrology.