Video edge detection metrology
XYZ travel: 250 x 150 x 200 (300)mm
XY accuracy (µm): 2.2+5L/1000 
Z accuracy (µm): 3.8+5L/1000 
Electronic components, batch measurements, plastic and rubber parts, critical components, extruded parts, additive manufactured parts, stamped parts, machined parts, cast-forged parts, micro parts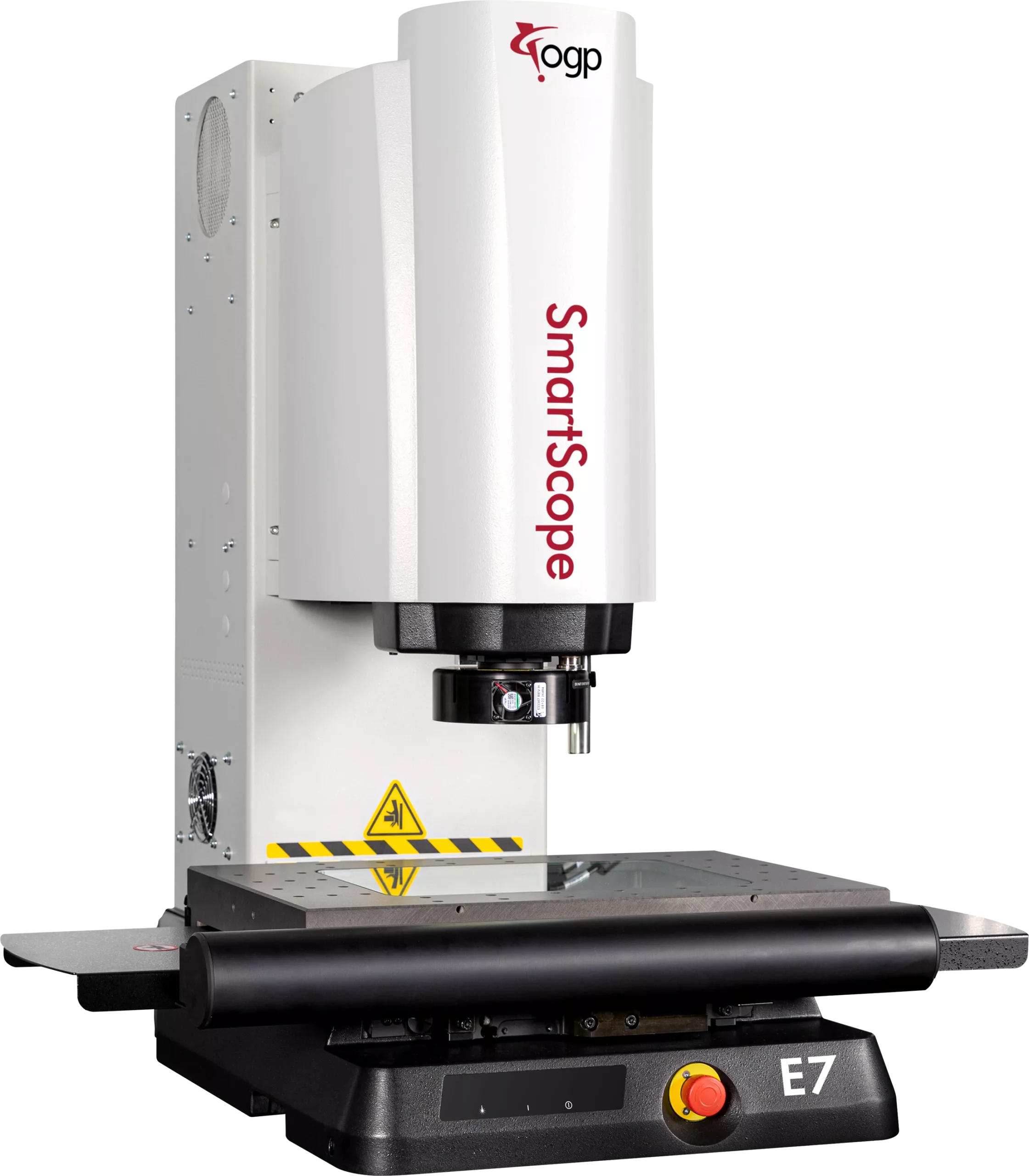 Experience the pinnacle of accuracy with this fully automatic, fixed lens, 3-axis video measurement system. The E7, with advanced multi-sensor measurement technology, sets the benchmark for precision in video measurement performance and automated part measurements at an affordable price.

Performance Beyond Compare
Featuring the revolutionary fixed lens IntelliCentric optical system and cutting-edge digital zoom technology, the E7 delivers a superior high-resolution image specifically engineered for fast video-edge detection metrology.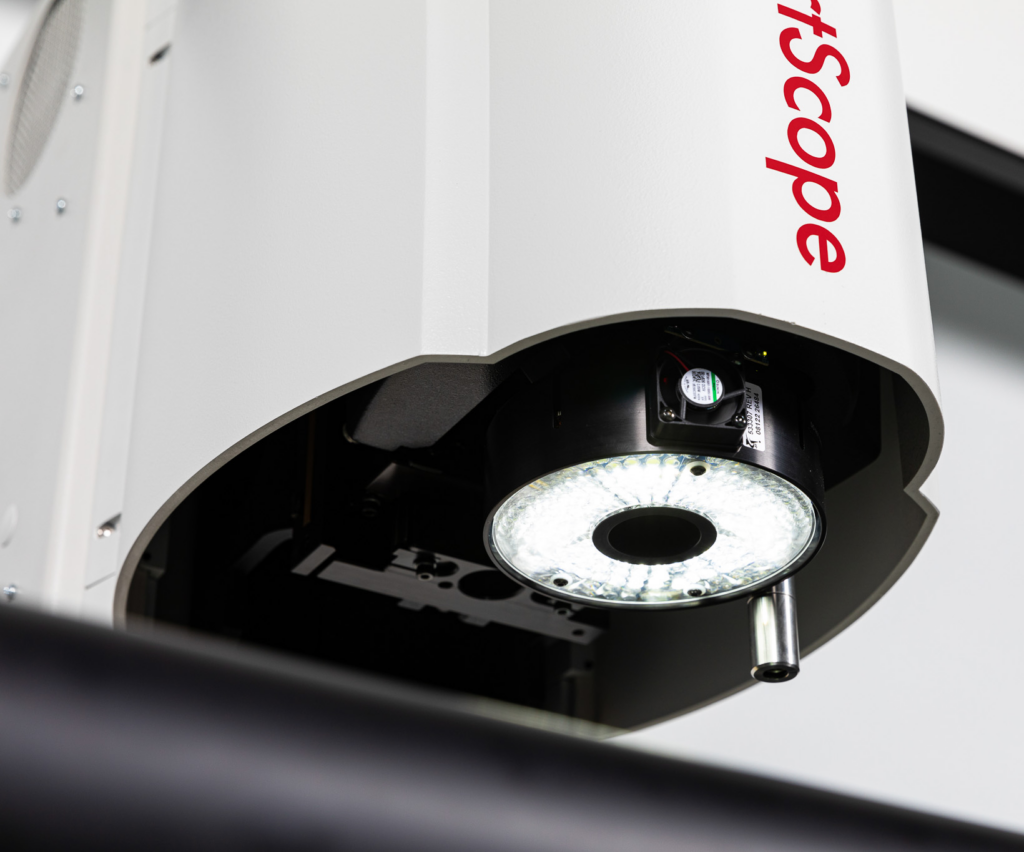 With the SmartRing light, enjoy the pinnacle of flexibility in surface illumination. Integrated with state-of-the-art all-LED backlight and coaxial surface light, the E7 provides a comprehensive lighting solution, guaranteeing every detail is illuminated to perfection.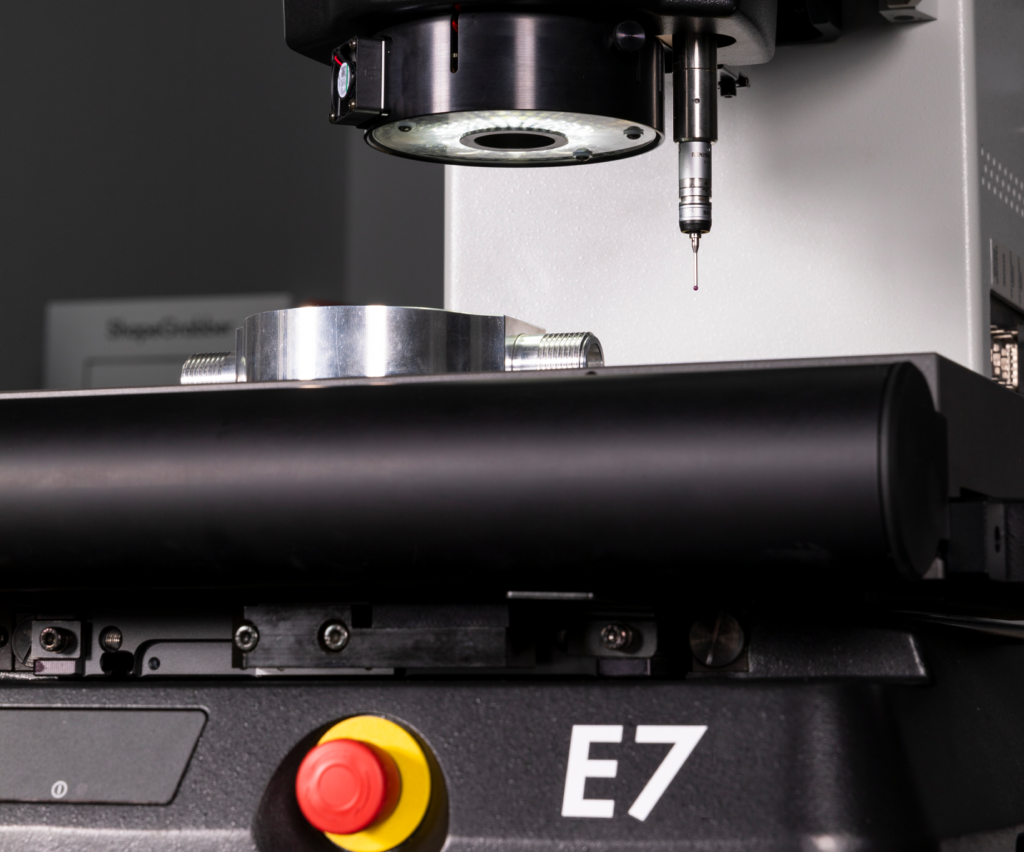 The power of multi-sensor
Unlock the future of precision with optional TP-20 and TP-200 touch probes, metamorphosing the E7 system into a fast, accurate and versatile 3D multi-sensor metrology system. Seamlessly navigate through intricate measurements, enhancing complex component measurements and achieving superior precision with ease.
Book a complimentary demo for the E7 at our Advanced Innovation Centre. Experience the full capabilities of multi-sensor technology and its transformative potential for your metrology tasks.
Download the full specifications
Download the extensive technical data on the E7 today. Discover the key data points, including detailed insights on build size, accuracy, speed and integrations for this advanced video edge detection metrology system, the E7.