Better measures made easier

More productive measurements than ever
ZONE3 Express is the entry-level package into the world's leading metrology software. ZONE3 Express offers full measurement capabilities and tools, basic GD&T functionality and the ability to work with 2D CAD files.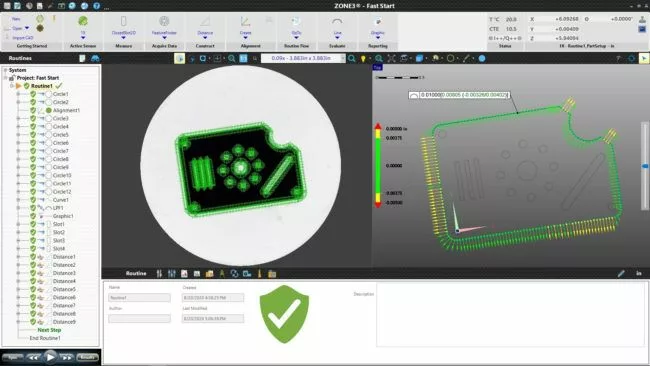 One click, drag and drop technology
Effortlessly generate measurement routines with faster run times and programming. One click, drag and drop technologies mean more productive assignments than ever before.
Packed full of features, the ZONE3 software powers OGP metrology machines with quick and easy processing from CAD model to visual verification of parts.
Automation & optimisation capabilities
A comprehensive combination of features including automatic path generation, repetitive features template and routine optimisation all reduce on downtime and increase productivity.
What are the benefits of ZONE3?
With automatic routine generation using the CAD model and other innovative features to speed up your routine building.
ZONE3 is truly sensor independent and can operate multi-sensor systems with video, laser, touch and scanning probes.
Kinematic model simulation of the machine, parts, fixtures and sensors are updated in real-time, with easy-to-use controls.
A simple user interface is centred on the part's 3D CAD model, with the same procedures used for all sensors.
ZONE3 metrology software represents a new way of working with multi-sensor measurement systems. Its built-in 3D animations clearly display relationships between parts, sensors, datum alignments and machine tooling.
ZONE3 uses CAD models and other innovative features to automatically and effortlessly generate measurement routines. The software integrates all sensors and deployment mechanisms ready to use in any order, letting you choose the best measurement tool for every feature of the part.
ZONE3 combines all metrology software functionality into one comprehensive package. This next-generation metrology software offers full 3D CAD based multi-sensor measurement programming, utilising many advanced metrology features.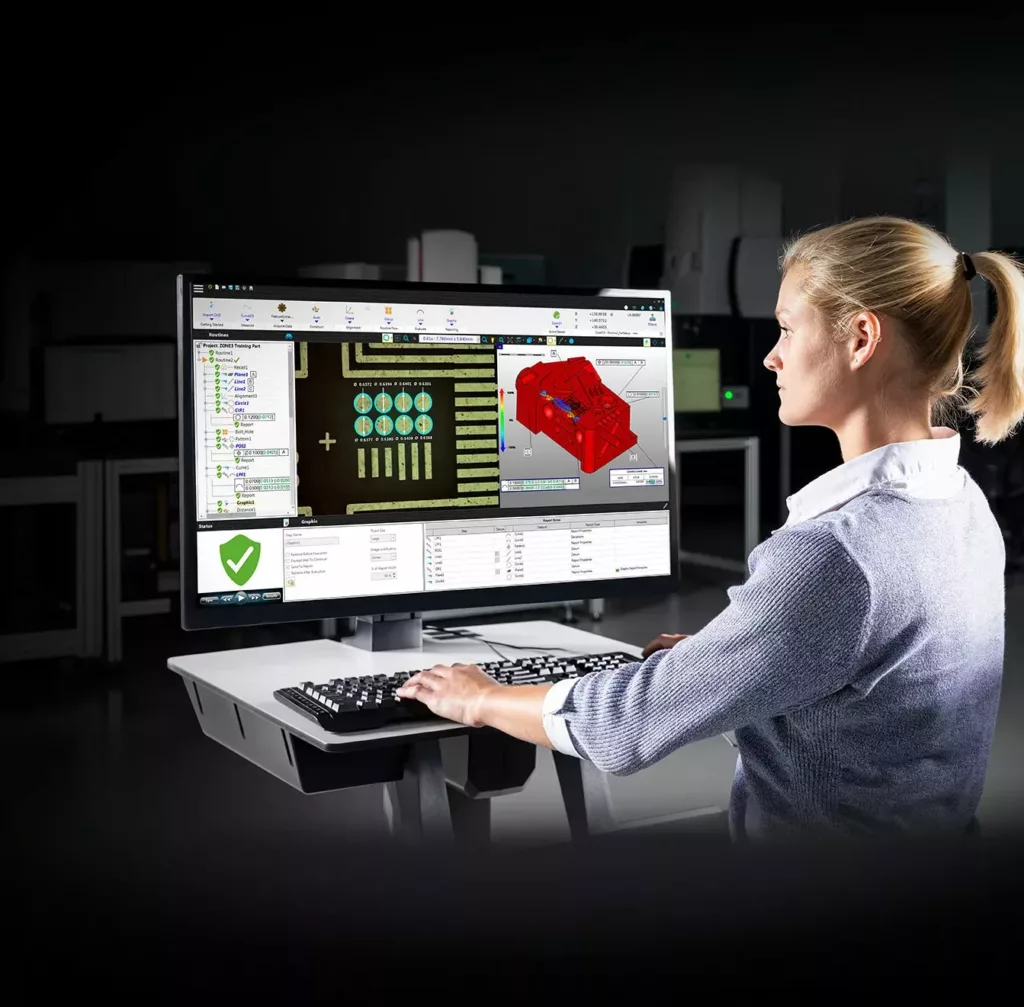 Book a free demo at our Advanced Innovation Centre where you can get hands on with ZONE3 software to discover the benefits to your measurement routines.
Download the full specifications
Get the full technical data on ZONE3 today. Discover the full capabilities and possibilities of ZONE3, including set-up, sensor incorporation and how it can transform your inspection.