Quick and seamless part translation
XYZ travel: 500 x 450 x 200(300)mm
Load capacity: 65kg
XY accuracy (µm): 2.5+5L/1000
Z accuracy (µm): 3.0+8L/1000
Electronic components, batch measurements, plastic and rubber parts, critical components, extruded parts, additive manufactured parts, stamped parts, machined parts, cast-forged parts, micro parts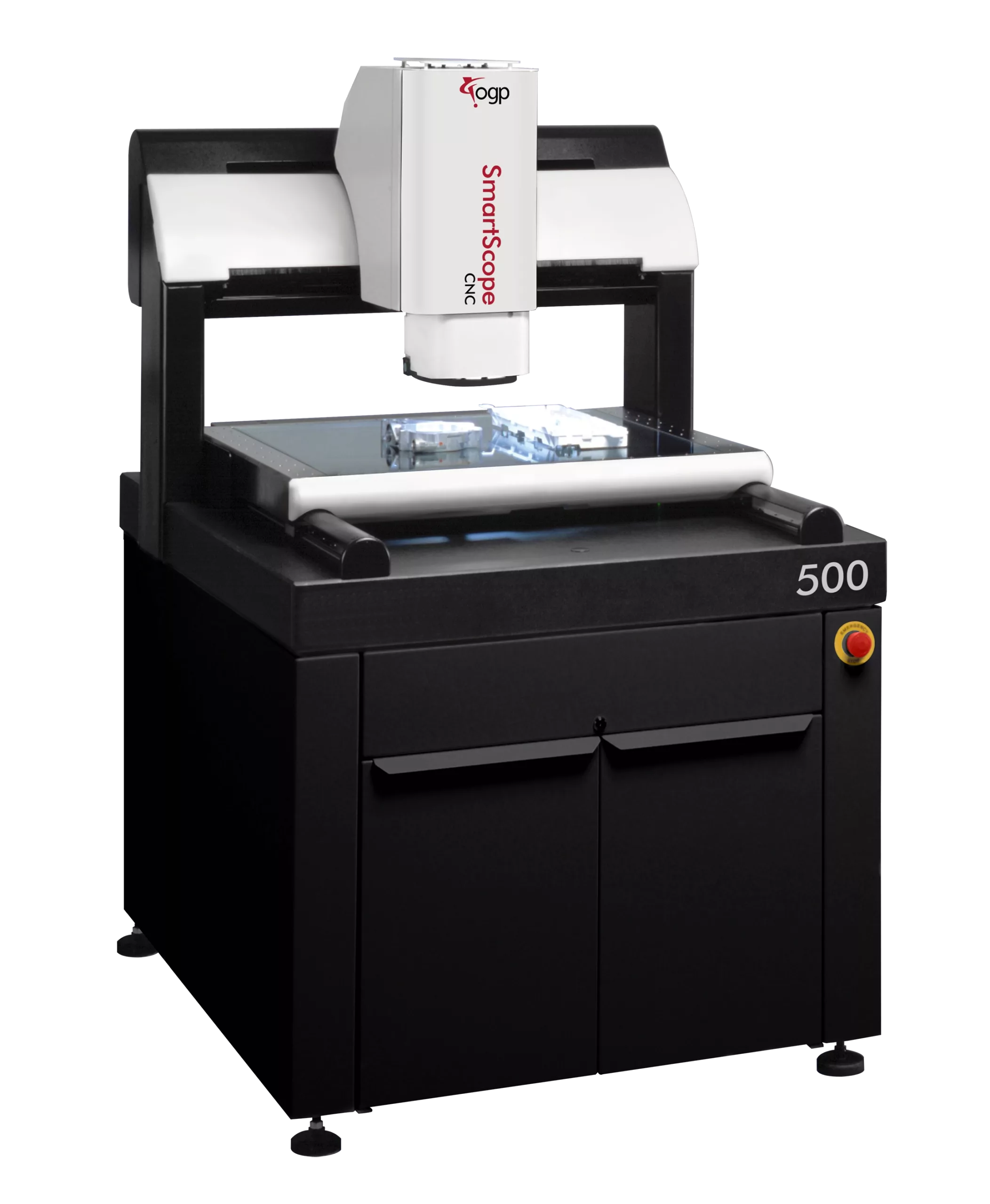 Experience the elegance and efficiency of this large travel-bridge system, specifically designed for advanced multisensor measurement and engineered to guarantee seamless part translation, enhancing automatic component measurements.
Reduce cycle times by up to 75%
The system's automated part positioning achieves ideal alignment for precision component measurements in a single step, significantly reducing cycle times.
Automatic centring in the field of view of the multisensor measurement system allows for highly precise and repeatable part measurements, minimising human error.
Experience rapid routine inspections and automated complex tasks with our system, accelerating inspection times and ensuring accurate, consistent results.

The innovative high-resolution camera of the CNC 500 achieves sub-micron resolution, perfect for a variety of inspection applications requiring precision measurements.
Our SmartRing light provides superior surface illumination, ensuring top-notch optical performance for automatic component measurements.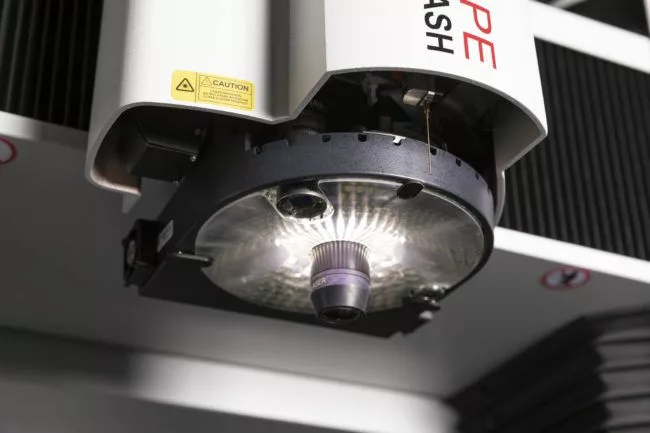 Patented innovations simplify measuring parts and offer an extensive range of measuring capabilities for multisensor systems.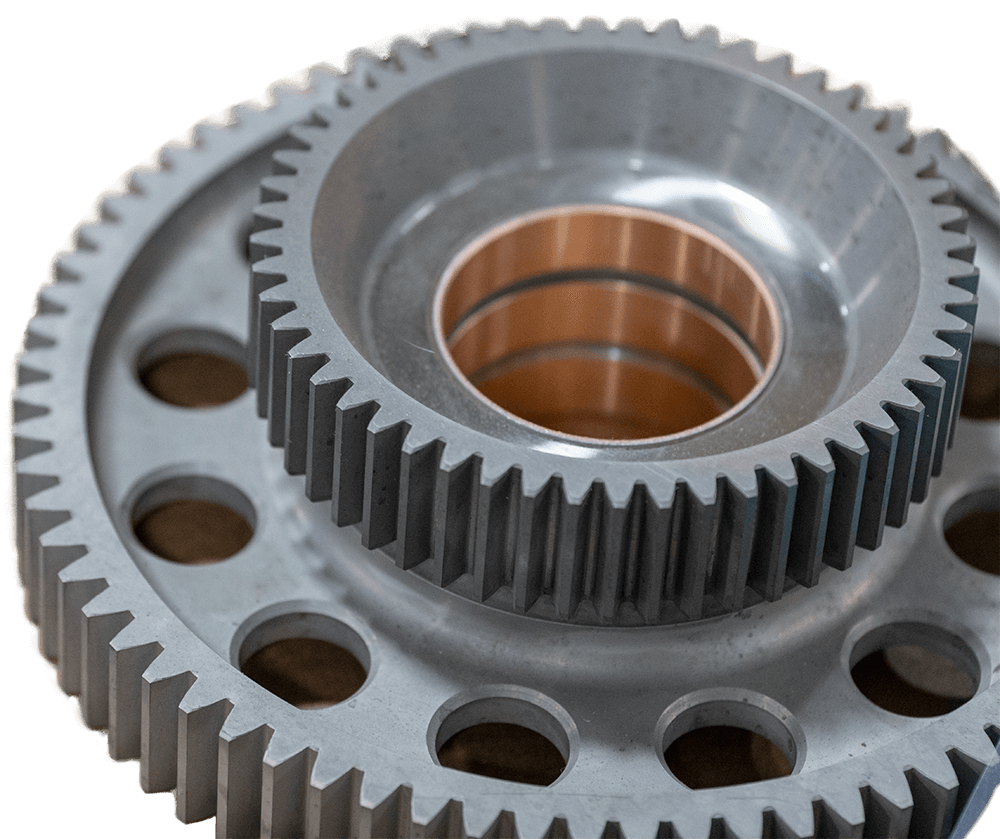 Fast.
Accurate.
Powerful.
Precision.
Automated.
Reliable.
Repeatable.
The single-point function enables precise 3D point measurements within a single area without scanning the entire surface, streamlining your inspection processes.
Program data collection in an automated sequence, minimising operator intervention and enhancing the efficiency of your quality control.

Unified Precision: All you need in one machine
The CNC 500 encapsulates all your inspection requirements in one compact multisensor system. From zoom optics and high-level illumination to multi-sensor versatility and powerful measurement software, trust the CNC 500 for unwavering quality control.
Schedule a free demo for the CNC 500 at our Advanced Innovation Centre. Discover the comprehensive capabilities of our multi-sensor measuring system and how it can revolutionise your operations.
Download the full specifications
Access the full technical details of the CNC 500 today. Uncover vital data points, including information on build size, accuracy, speed, and integrations.